Michihisa Iida
Artist, Pottery Studio "Hokutoh"
Photos by Tomo Kosuga
Text by Tomo Kosuga
"Soul of Takumi" is an interview series in which we speak with master craftsmen from Japan about the source of their creativity.
Our fourth through seventh installments will be a Hokuriku special to commemorate the first anniversary of the Hokuriku Shinkansen line. Joining us for this first part of the special is Michihisa Iida, an artist at the pottery studio "Hokutoh".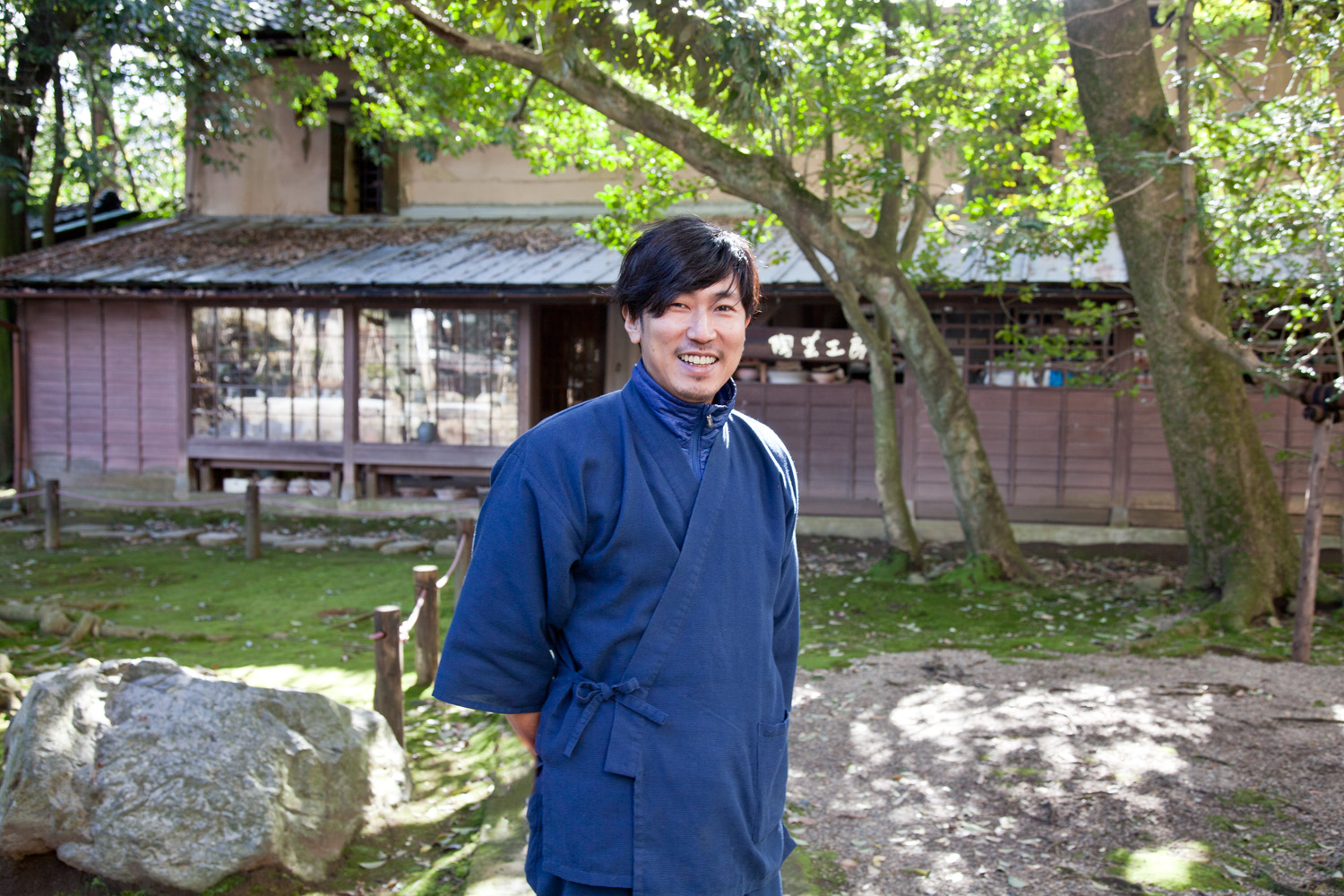 The studio is located in Kanazawa, the castle town of what was once the fief of Kaga, which yielded one million koku of rice.
We start by walking just five minutes from Kenrokuen, which is numbered among the three most famous gardens in Japan. Pass through the tile-roofed gate to the right of the front entrance of the MRO Hokuriku Broadcasting Company and you will behold the Shofukaku Garden, one of Kanazawa's designated cultural properties. Originally part of the suburban residence of Honda Awanokami, a chief retainer of the Kaga Domain, this garden is said to have been the archetype for Kenrokuen.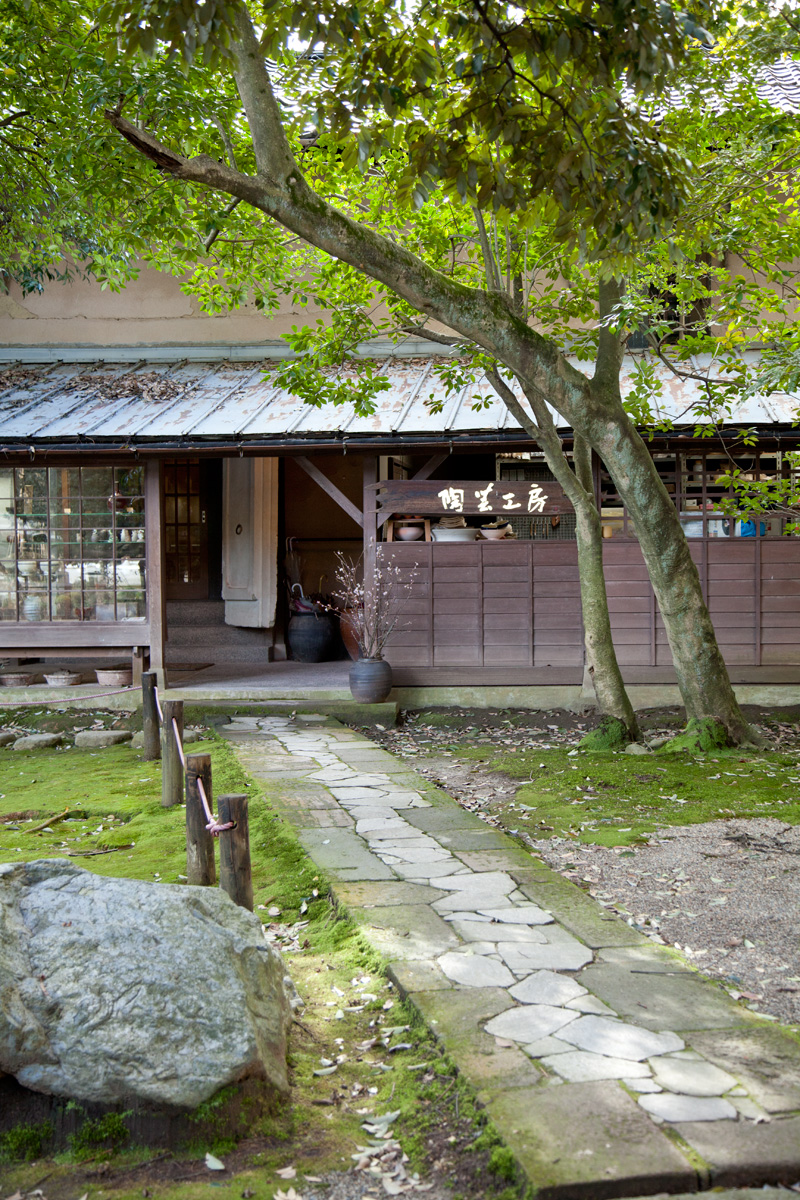 Here you can find pottery studio Hokutoh tucked comfortably away to one side of the garden. The studio inhabits a remodeled katana armory built over 300 years ago and still makes use of the original beams and posts. Perhaps it's due to the verdant nature preserved in the park, but the effect is like stepping back into the Middle Ages despite being in the center of the city.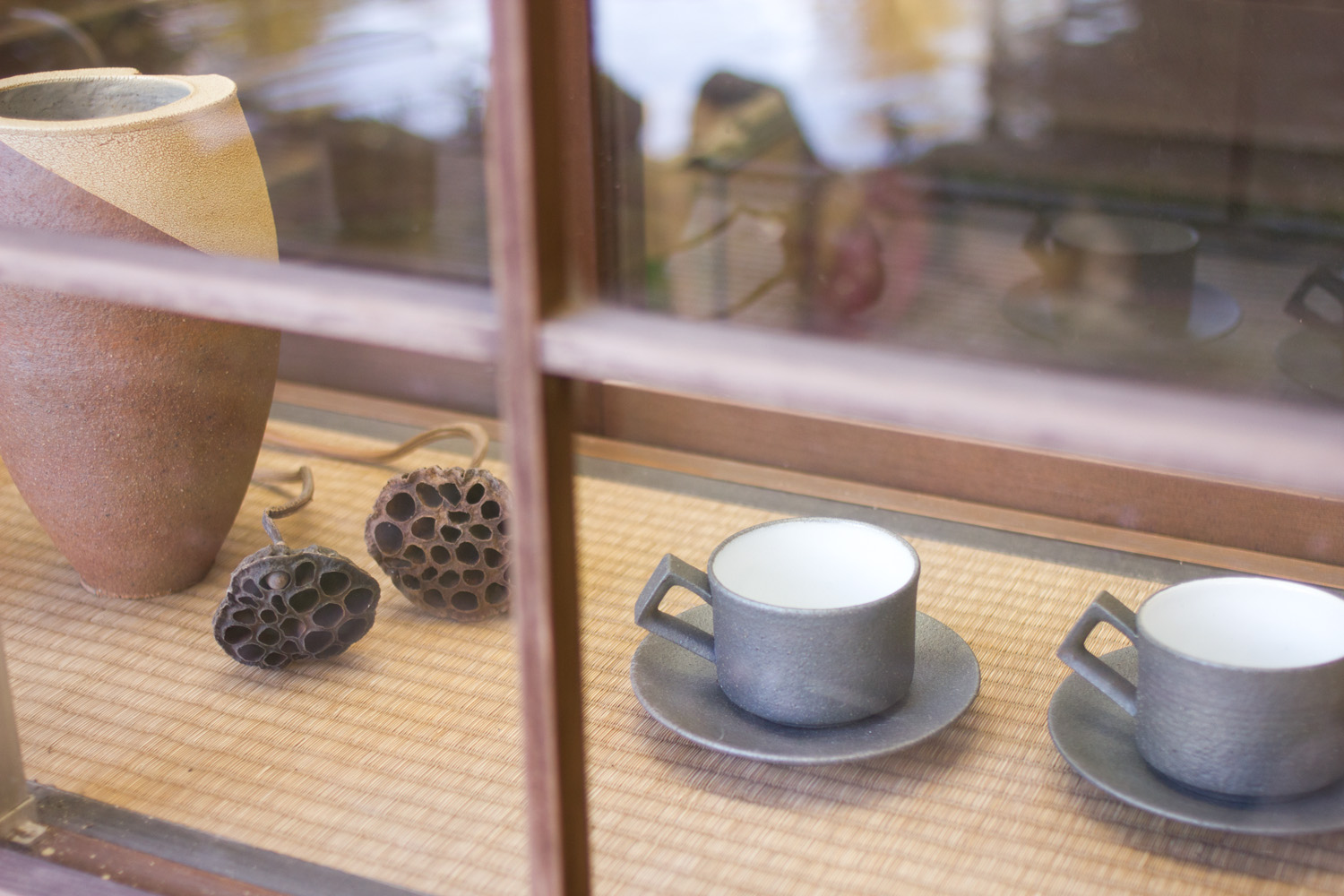 Michihisa Iida is an artist who creates pottery within this beautiful garden so steeped in the history of Kanazawa. Born in 1972, Michihisa began studying under his father Seppou Iida, himself a potter, upon graduating from Ishikawa Technical Senior High School in 1991. Michihisa has completed arts courses in France, Italy, and Spain, not to mention received numerous awards such as the grand prize at the World Craft Competition and top honors at the Ishikawa Prefecture Modern Art Exhibition, so he truly stands at the forefront of the Kanazawa fine art scene.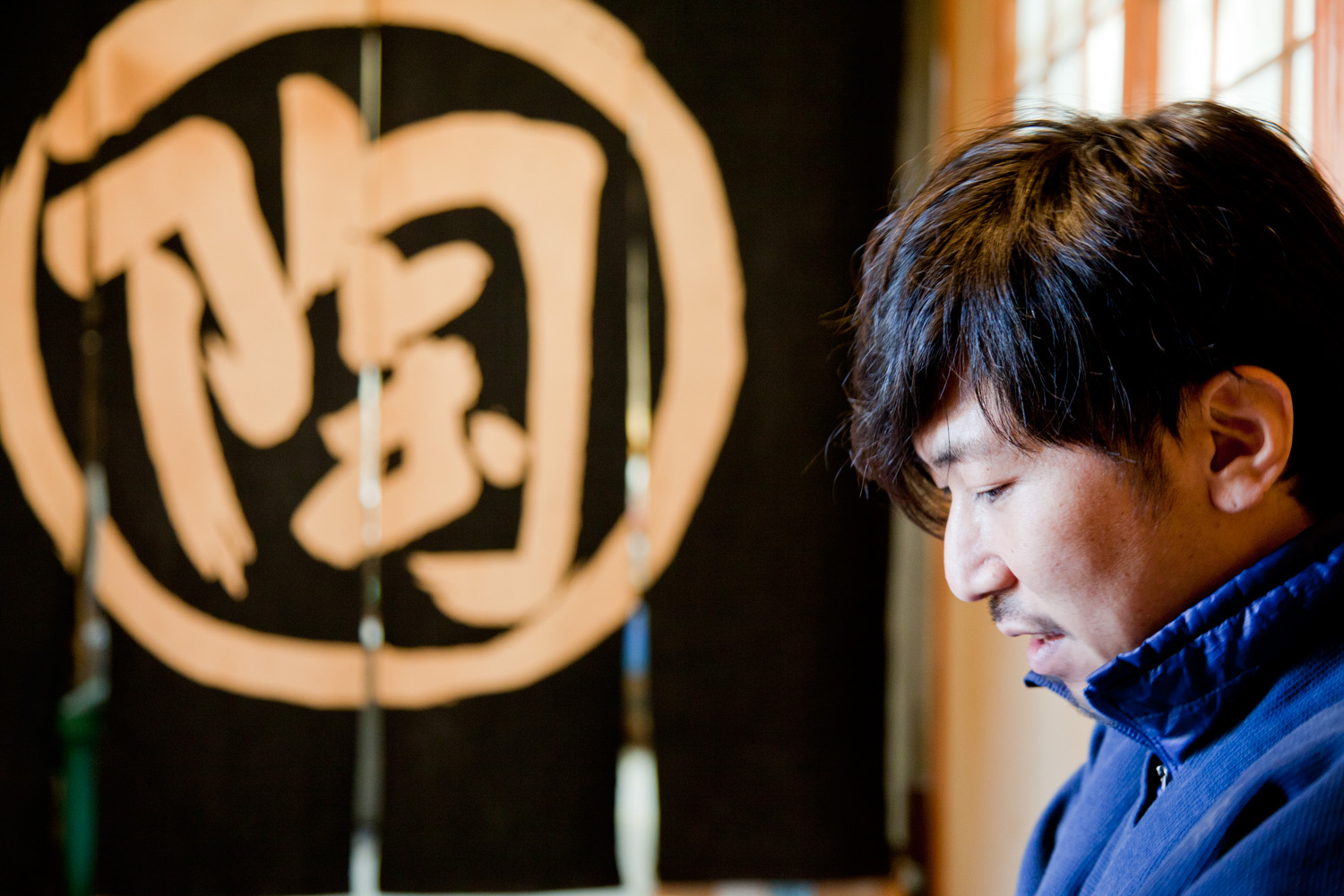 Kanazawa is famous for its kutani-yaki and oi-yaki styles of pottery. This being the case, just what type of wares does Hokutoh produce? Michihisa replies, "We don't have a specific name for the type of ceramics we make. My father's mindset is that he wants to put emphasis on the soil that is our main material. So I guess maybe the best way to describe what we make is 'soil ware'. We want people to see the simplicity of the earth that doesn't come across in the showy world of kutani ware."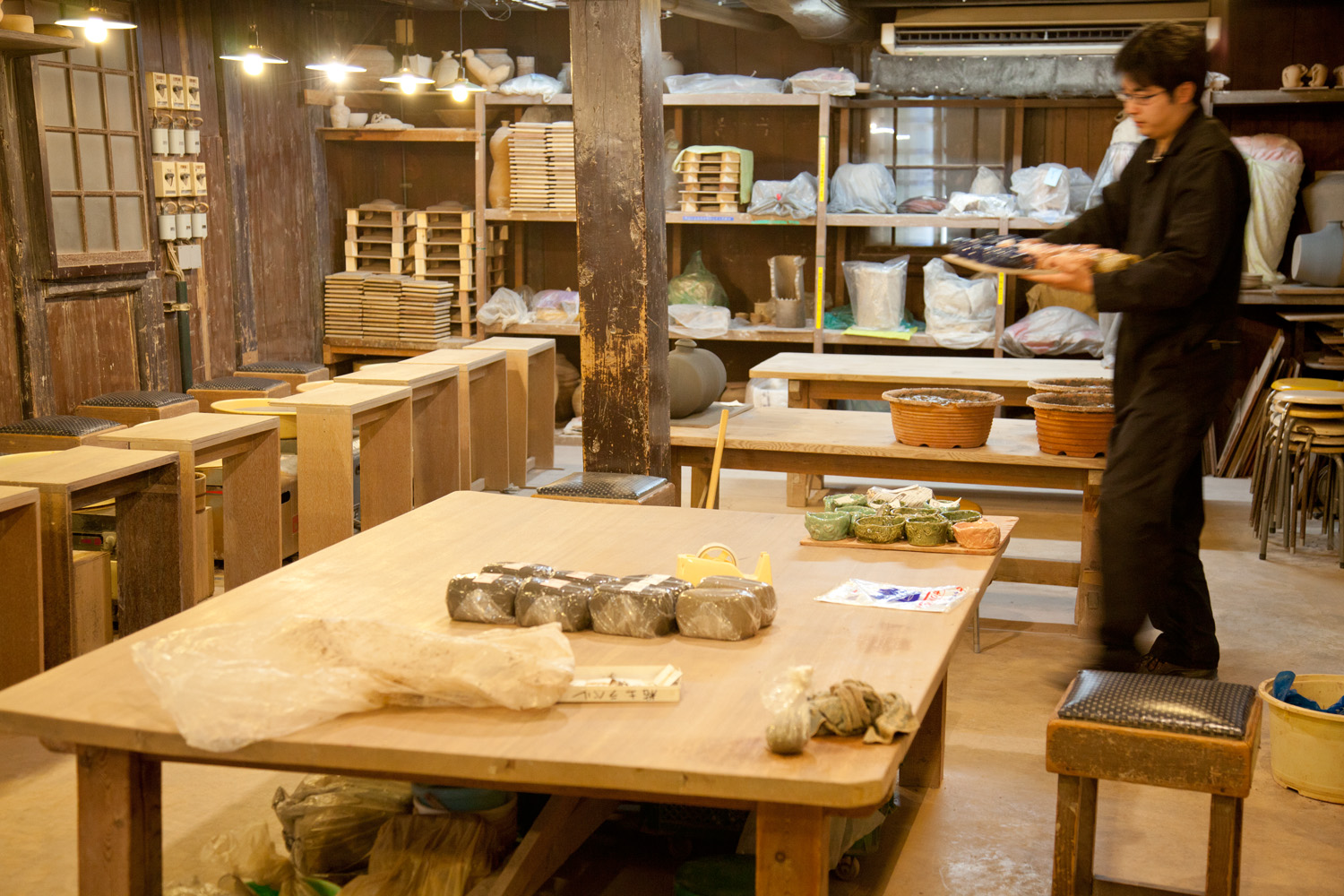 This is a very unexpected answer.
However, Hokutoh's aspirations become clear upon seeing Michihisa's series of unconventional pieces. "I did sculpture when I was in school. That's partly why I now also make things better described as objects in addition to what would normally be referred to as pottery. For instance, each year I'll make exaggerated versions of that year's animal from the Eastern zodiac."
With that said Michihisa showed us several monkeys sitting conspicuously on a worktable in the studio. Their mouths were drooped in an exaggerated manner, and their eyes were round and beady. The expression of pose was exactly like something from an anime. It's doubtful there has ever been such a jolly monkey, let alone one made of ceramic.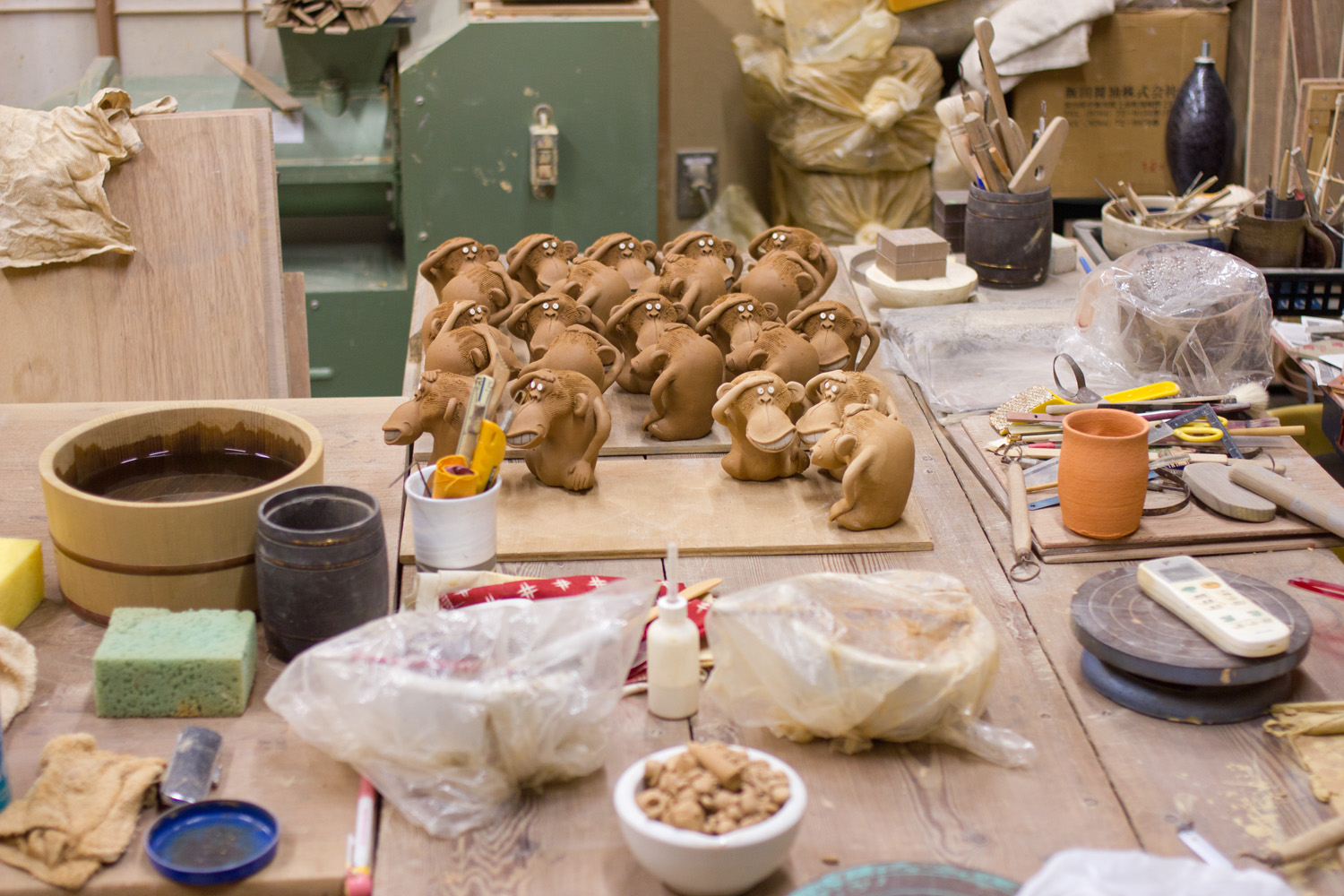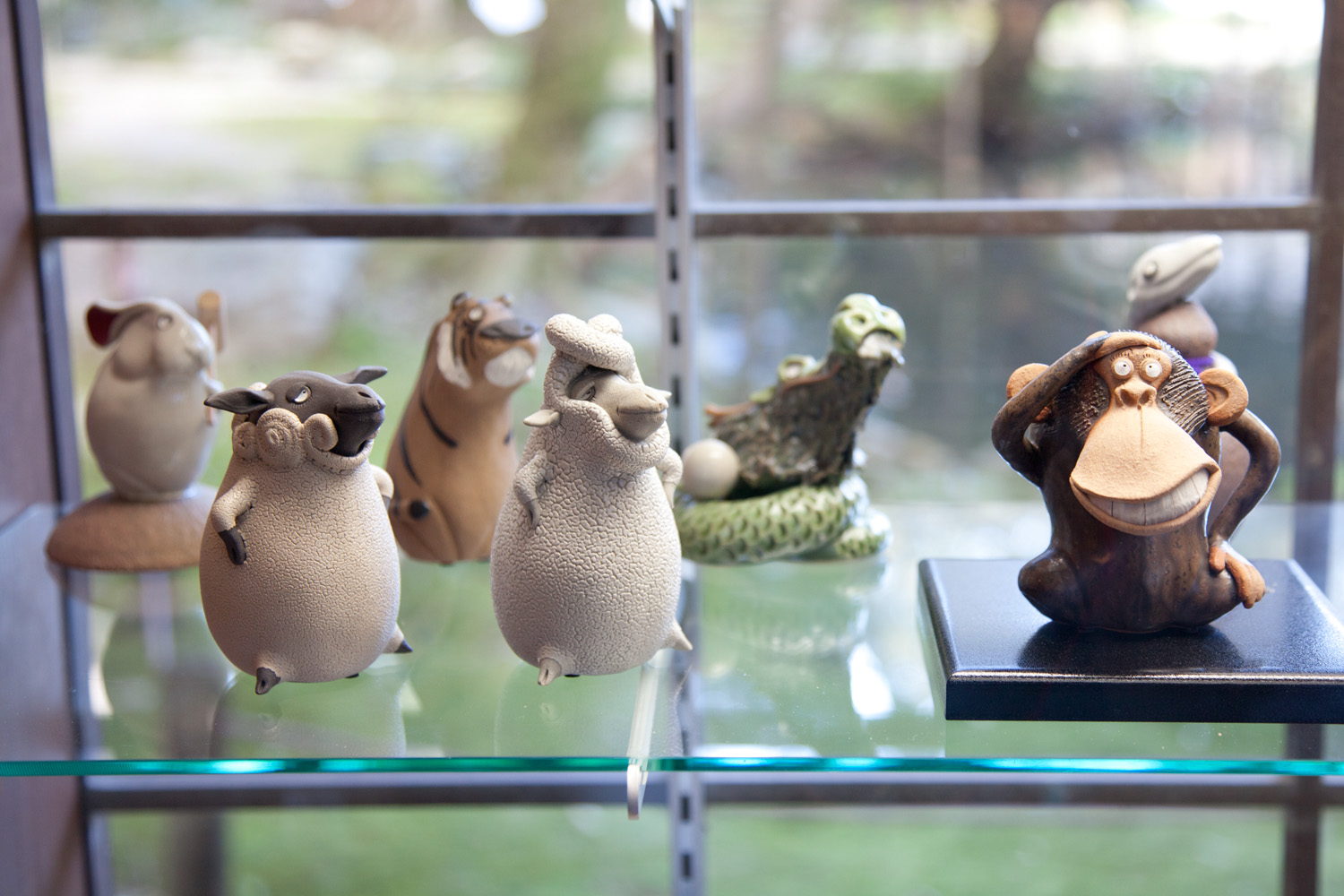 When viewed from a different angle, Hokutoh's stance of interacting directly with earth as a material with no special preference for so-called traditional techniques is quite evident in all of their activities. "Aside from our artistic endeavors, our studio also conducts workshops. My father continues to spread the ceramic arts among the people of Ishikawa Prefecture."
Placing greater value on spreading appreciation for the ceramic arts rather than branding or artistry. Hokutoh continues to connect people and pottery from this fundamental belief. "The wonderful thing about the culture of Kanazawa is that ceramics, ikebana, and tea are so deeply ingrained as hobbies among the people here. I believe that this is part of the richness of Ishikawa Prefecture."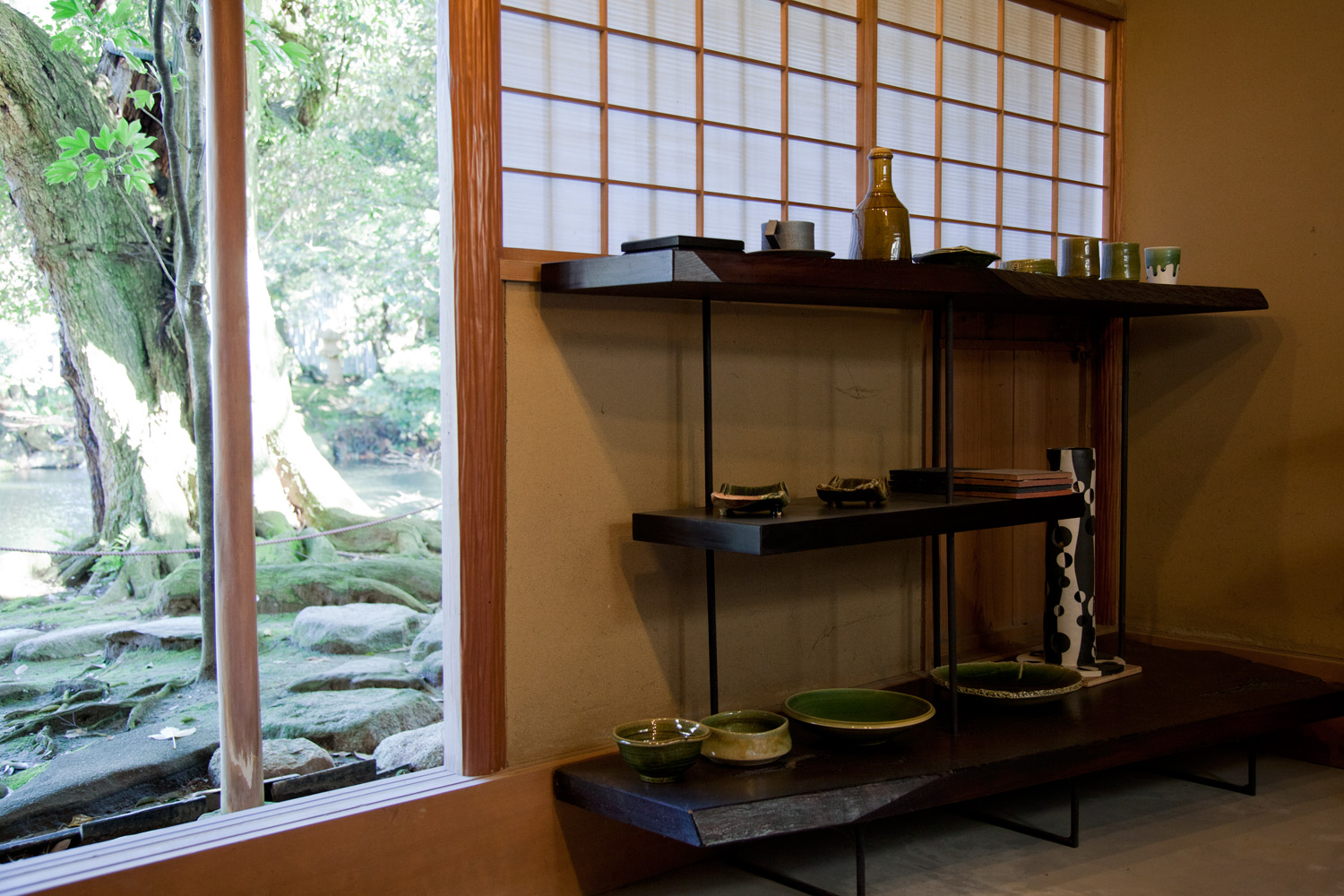 The unfortunate reality, however, is that plastics are becoming more and more the norm in households today. How does Michihisa view the role of ceramics in times such as these?
"The easiest example I can probably name is the tea ceremony. You make the tea, give it to your guest, and they drink it. No one speaks during the tea ceremony, right? The host conveys their feelings as they pour the tea into a piece of earthenware and serve it to their guests. The guests then thank them. The teacups are the tools that facilitate all of this. My belief is that the ceramics are what allow feelings to be expressed without words in the tea ceremony."
"In a household situation I think ceramics are often used when a mother serves food to her children as a way of comforting them after another day out. The ceramics acts as tool filled with a warmth that says 'keep up the good work.'"
The dinner table is just another part of everyday life for those childhood years living at home with our parents. But it is there that earthenware functions as a symbol of the connection between parents and children that transcends words. That is abundantly clear now.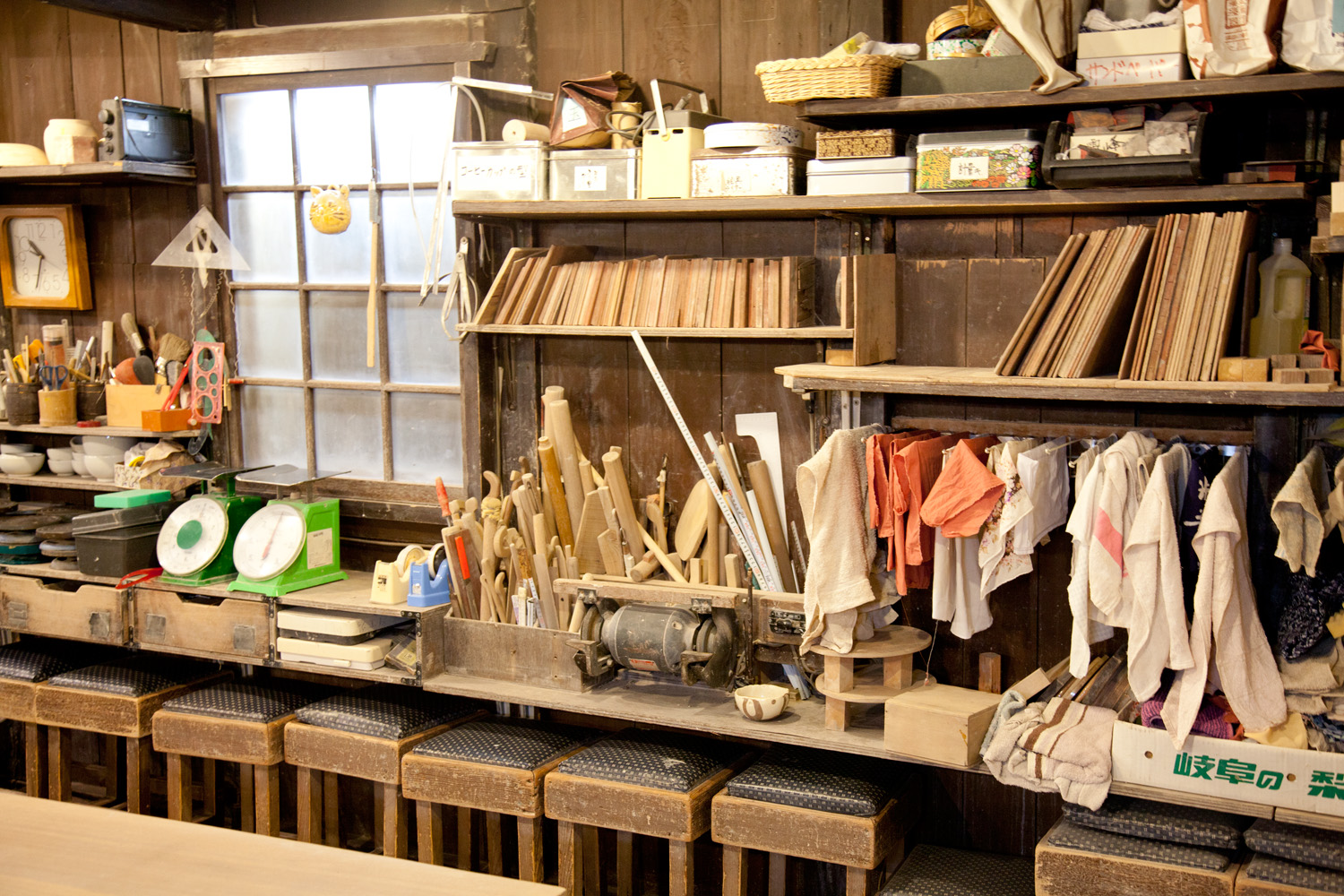 Michihisa had more to explain about the relationship between people and pottery.
"I think it all began with Jomon earthenware, which was made to store grains or to use as sacred vessels for making offerings to the gods, for offering things that cannot be put into words. This connection between people and earthenware has been passed on for thousands of years. It began as a tool for communicating with the gods then found its way into other settings like the tea ceremony and households. That's why I believe pottery has an inseverable connection with our living situations."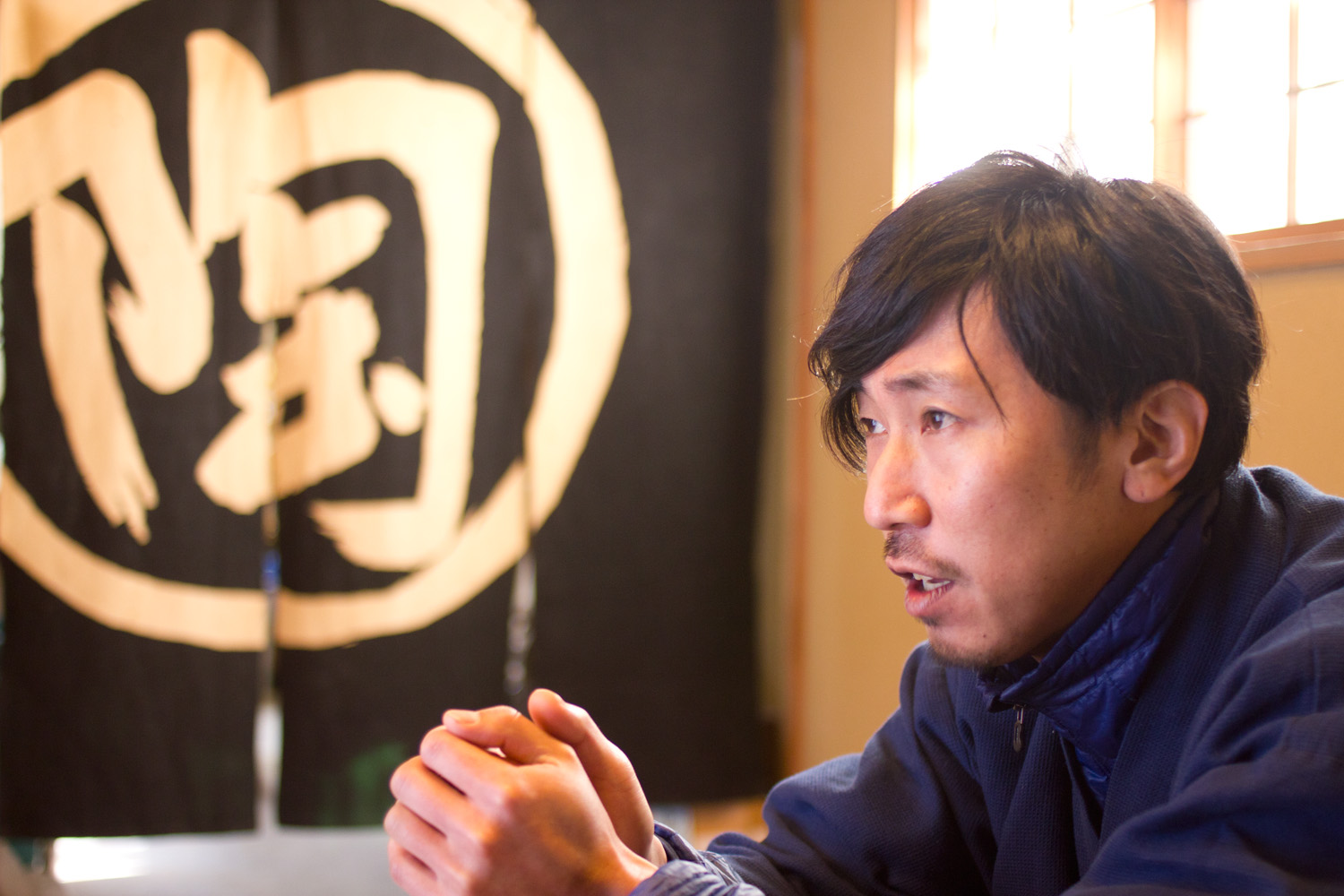 Since we've come this far, let's hear a bit more about what pottery's origins in Jomon earthenware. There is something that's needed to be asked of a potter for some time, namely, how does Jomon earthenware rate in the eyes of a professional?
"It's amazing. The molding is exceptional, for starters. The flame-shaped earthen vessels for instance were probably made to resemble the way a fire looks as it crackles. Somehow they were able to do this in an age where obviously it was impossible to see fire in a still moment like a photo."
There was a big sensation at the end of last year when it was found that big wave drawn by Katsushika Hokusai was not all that different from the images of waves captured by modern high-speed cameras. You could really see Michihisa's eyes glimmer as Japanese realism was already so advanced a thousands of years earlier during the Jomon period.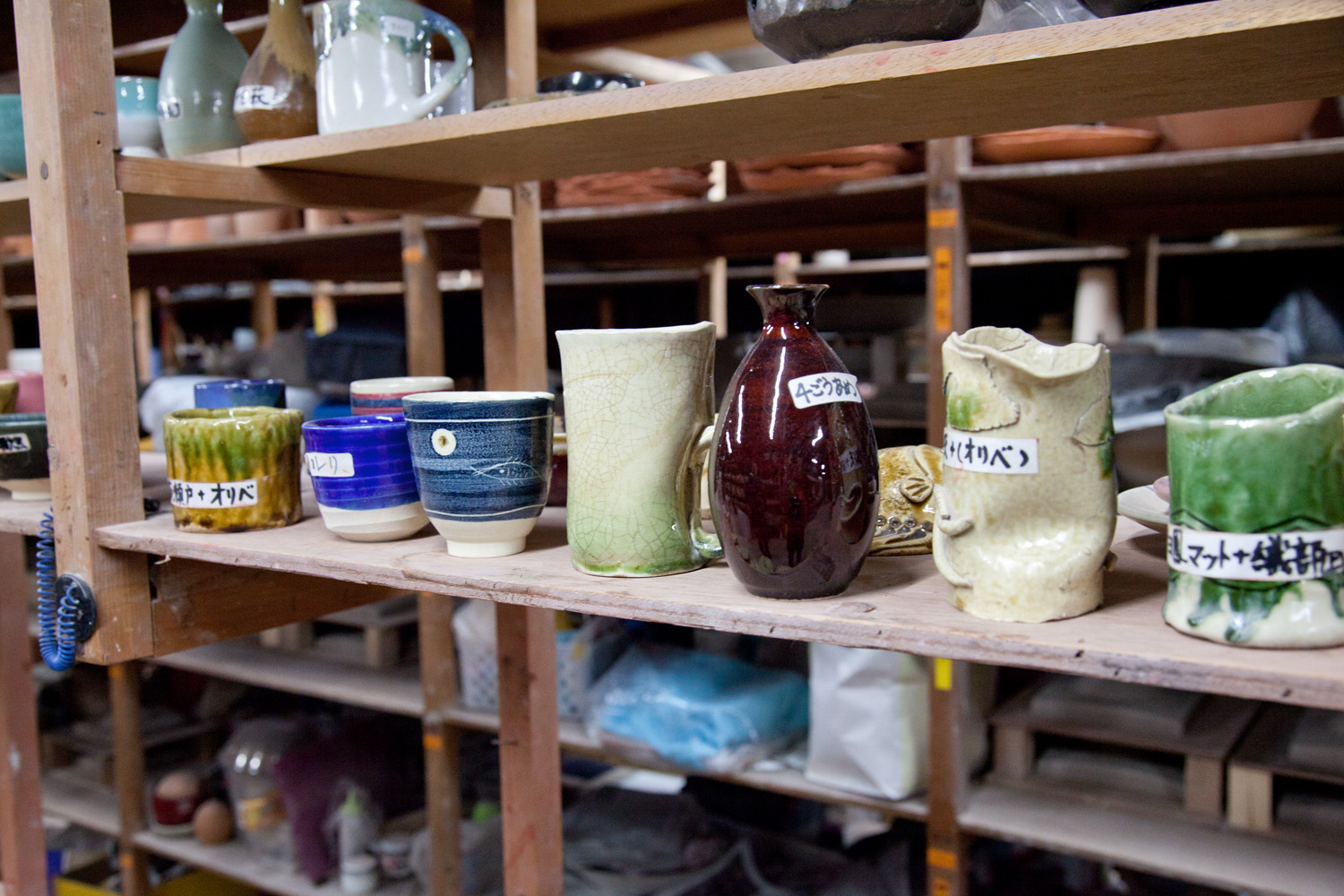 Our discussion moved on to the relationship between pottery and fire.
"The amazing thing about earthenware is that you ultimately have to place trust in the fire. You put it into the kiln to burn. You can't touch the interior with your hands. If you believe in a god of fire, then that's where you have to place your trust."
"Cremation is part of our culture here in Japan. When someone passes away, the body is cremated so they can move on to heaven. But when you put earthenware into a kiln, it comes out even more beautiful than before. So, while human bodies most assuredly do disappear when burned, perhaps they are really being purified in some way that we can't see. That idea is easy to visualize with pottery. When you think of things that way, pottery is really wonderful."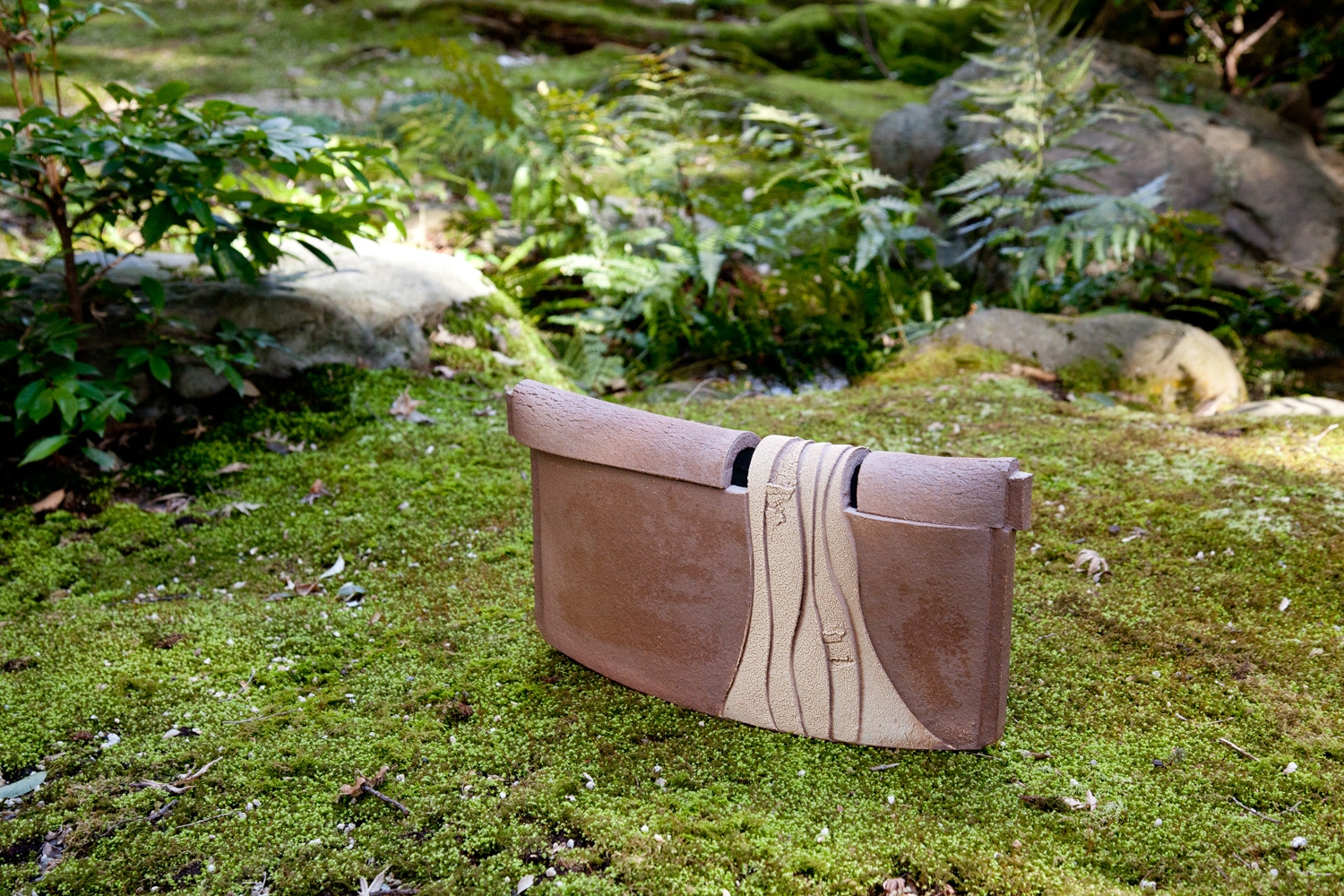 Pottery can take the place of words as a means of expressing gratitude to those we value. There is no need for brand or artistry. Start with a love for the earth, and put your heart into the making. This is something that not only artists but also anyone can enjoy. Work the earth together, borrow the magnificent natural power of fire, put in your feelings, and create a vessel. This vessel can then be used to express these emotions when meeting someone about whom you care.
As we stood in that setting where the breath of life is infused into earth, we bore witness to Hokutoh's love of pottery as an implement of gratitude passed down over generations all the way from the Jomon period.
Hokutoh
http://www.hokutoh.net/
"Hokutoh" is a pottery studio located in Kanazawa, Ishikawa Prefecture. The studio has three resident artists who teach in addition to creating their own artwork. It also hosts pottery classes for members only each day from Monday to Saturday. Many of their students have gone on to become ceramic artists themselves, demonstrating Hokutoh's reputation as a place to learn authentic techniques and knowledge.
Michihisa Iida
Masahisa Iida was in Kanazawa, Ishikawa Prefecture in 1972. He graduated from the industrial arts program of Ishikawa Technical Senior High School in 1991, and then went to apprentice under his father, Seppou Iida, at Hokutoh the same year before becoming a full-fledged potter. Aside from being selected to join the Nitten exhibition, Masahisa has won numerous awards such as the Modern Industrial Arts Members Award, top honors at the Modern Art Exhibition, and the grand prize at the World Craft Competition. He is a regular member of the Nitten Fellowship Modern Industrial Artists Association, as well as a member of the Ishikawa Prefectural Artistic and Cultural Association, the Ishikawa Prefecture Pottery Society, and the Kanazawa Industrial Arts Association.