Kunichika Tsurumi
Kaga-Yuzen Artist, Tsurumi Dyeing Arts
Photos by Tomo Kosuga
Text by Tomo Kosuga
The Way of the Artisan is an interview series in which we speak with master craftsmen from across Japan about the source of their creativity.
The fourth through seventh installments are a Hokuriku special celebrating the first anniversary of the Hokuriku Shinkansen. For our sixth installment we visit Kunichika Tsurumi, a second-generation Kaga-Yuzen silk dyer at the Tsurumi Dyeing Arts workshop in Kanazawa City, Ishikawa Prefecture.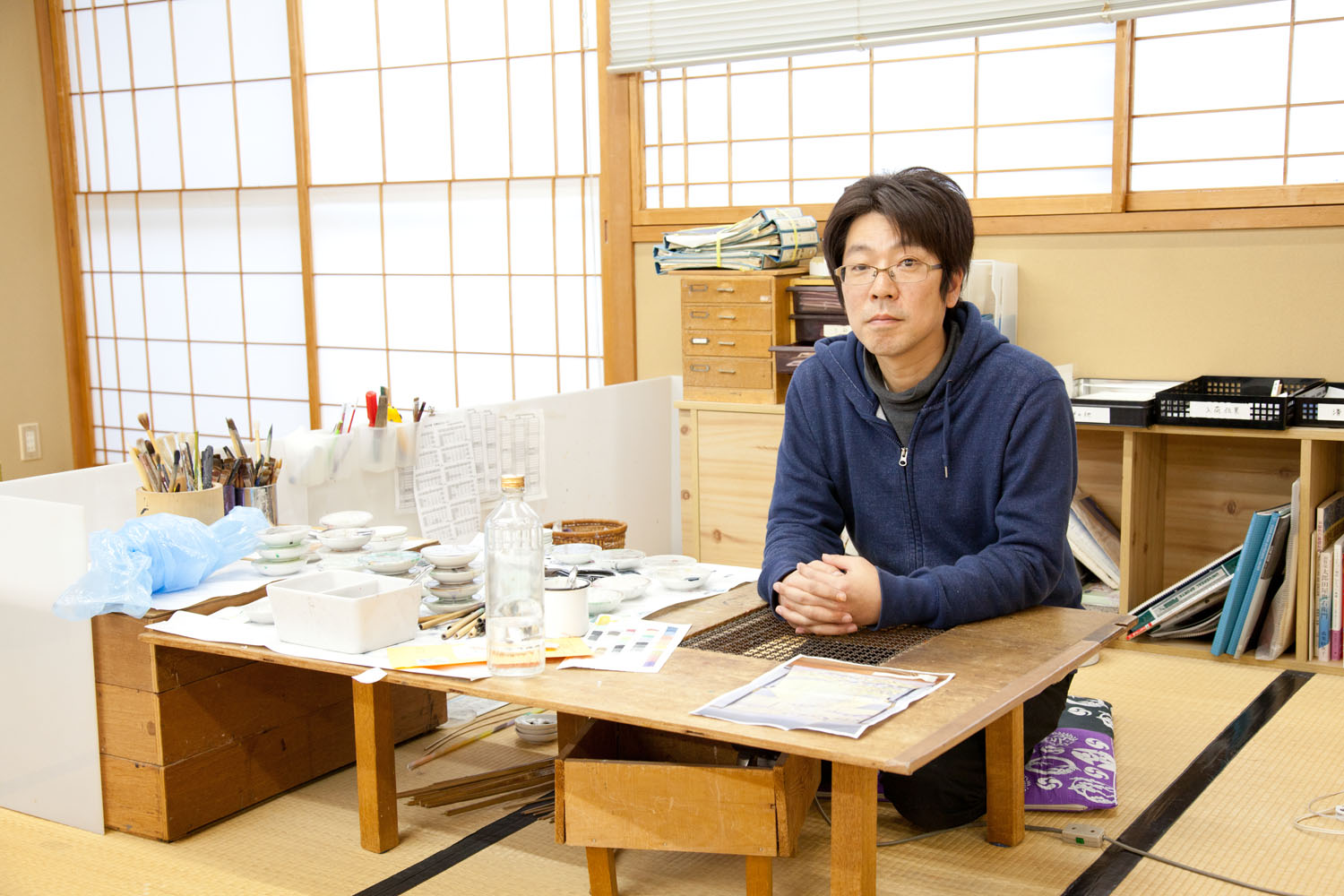 Born into a family that has been working with dyed goods for generations, Kunichika studied Tokyo-Yuzen silk dyeing after graduating from the Department of Fine Art at Kyushu Sangyo University. He then went on to apprentice in the ways of Kaga-Yuzen dyeing under his father, Yasuji Tsurumi. He now works as a full-fledged Kaga-Yuzen artist.
"The Kaga-Yuzen style of silk dyeing has a history spanning nearly 300 years. During the Edo Genroku period Yuzensai Miyazaki, a popular painter from Kyoto, brought his silk dyeing techniques to Kanazawa. This style, Yuzen dyeing, is named for him," states Kunichika.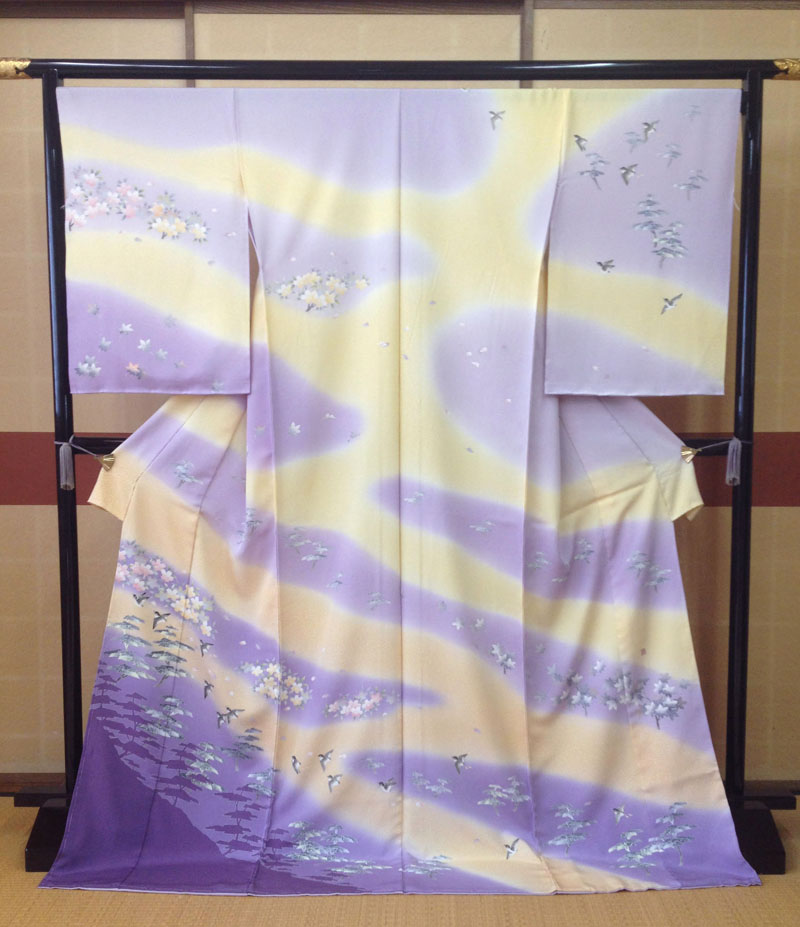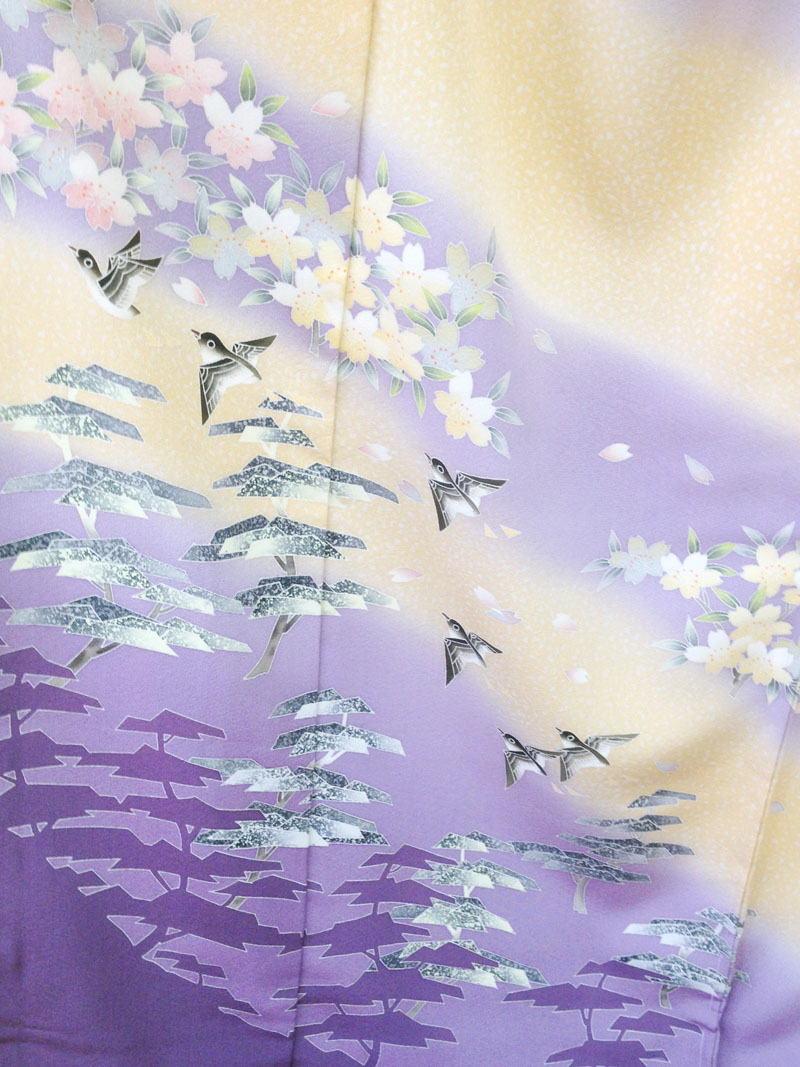 Let's start by learning what makes Kaga-Yuzen different from other styles of dyeing.
"There are three main schools of Yuzen dyeing – Kyo-Yuzen, Kaga-Yuzen, and Tokyo-Yuzen. Each of them originates in a different region, but Tokyo-Yuzen is perhaps the most stylish. Kyo-Yuzen is very flashy with lots of gold and embroidery. And then we have Kaga-Yuzen, which features subdued floral patterns dyed only with colors."
"I dye the silk by placing paste around the lines of the drawing and then filling in the colors. Some techniques distinct to Kaga-Yuzen silk dyeing are 'mushi kui' (bug-eaten), which involves leaving marks like those of a bug eating a leaf, and 'saki-bokashi', which involves shading the drawings starting from the outside and working inwards."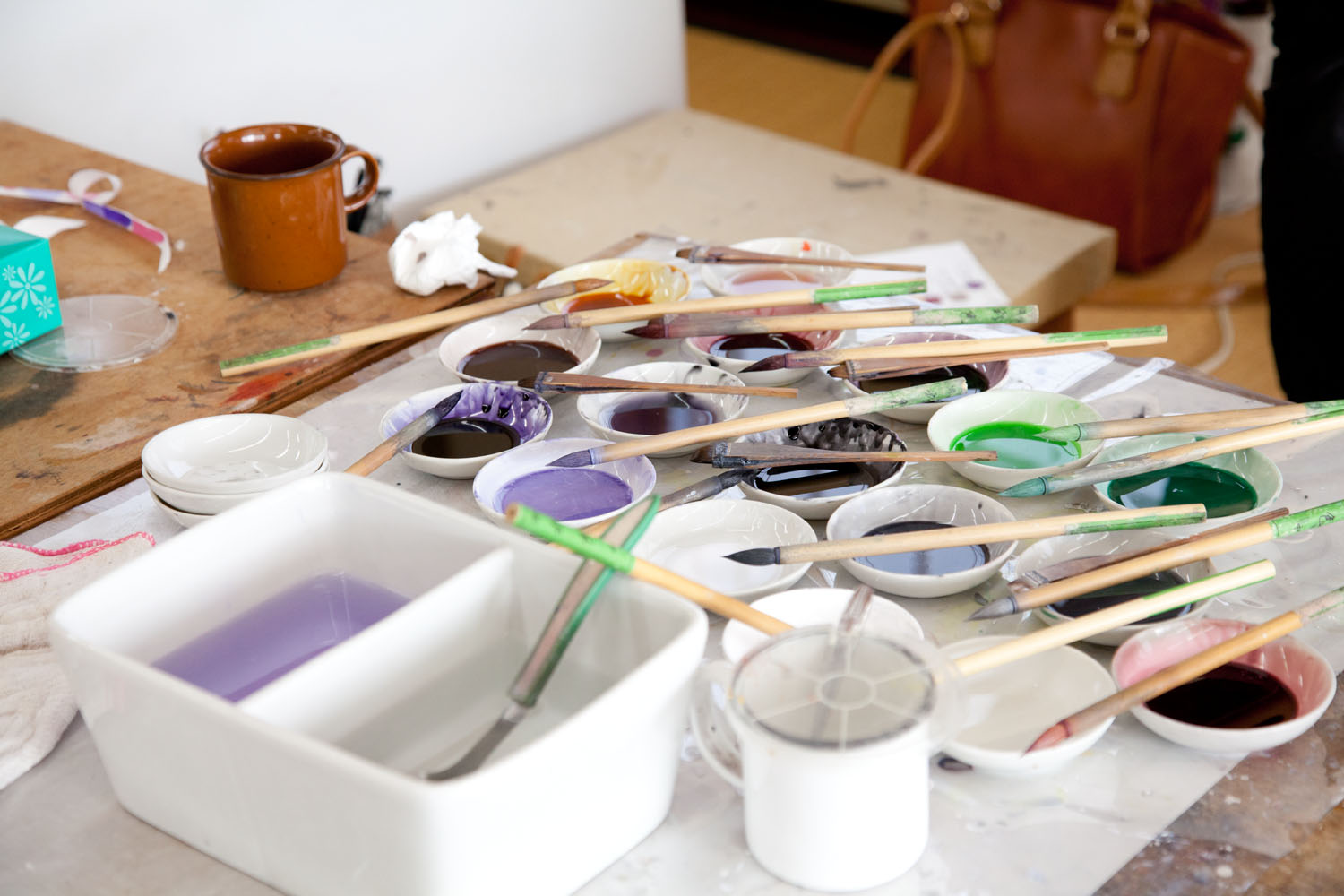 Yuzensai Miyazaki, said to be the originator of Yuzen silk dyeing, was born in Noto, Ishikawa Prefecture.
After making a name for himself in Kyoto as a fan painter, Yuzensai returned to Kanazawa in his later years. He joined 'Taro Taya', a leading dyer under the Kaga clan, and went on to create innovative designs for kimonos based upon Kaga dyeing techniques. His style would go on to become the cornerstone of Kaga-Yuzen dyeing.
Kunichika's great-grandfather Takichiro Tsurumi inherited "Taro Taya", the dyeing workshop that Yuzensai joined in his final years. In other words, Tsurumi was born into a lineage that has a direct connection to the origin point of the Kaga-Yuzen style.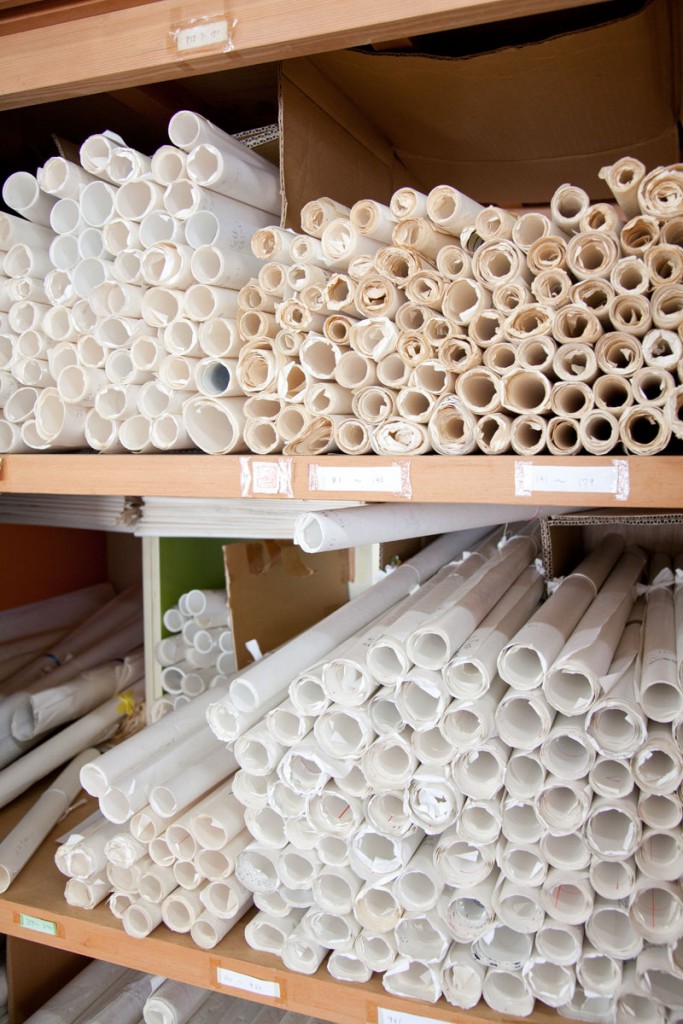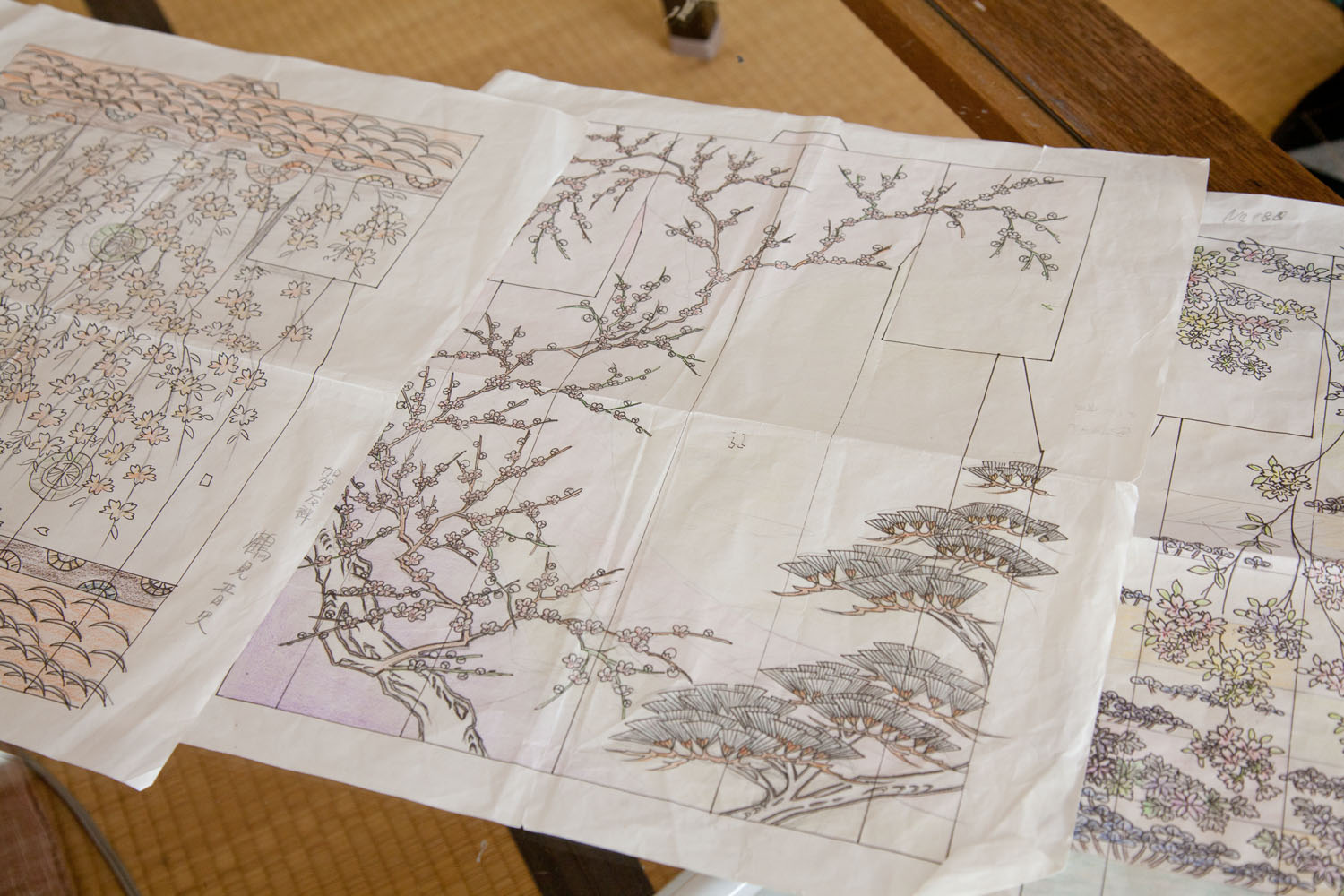 So it takes three months of work before a single Yuzen dyed kimono is completed. One has to wonder what the price range for them is like.
"We've recently been making some kimono using ink jet printing, and these generally run upwards of ten thousand yen. It depends on the design, but some of our true Kaga-Yuzen kimonos made by hand can cost over three million yen."
"Kimonos sold the most during the Bubble. The price has continued to go down slightly since then. More people are wearing kimono now, but many of them are antiques. So the state of the luxury kimono market is changing even further."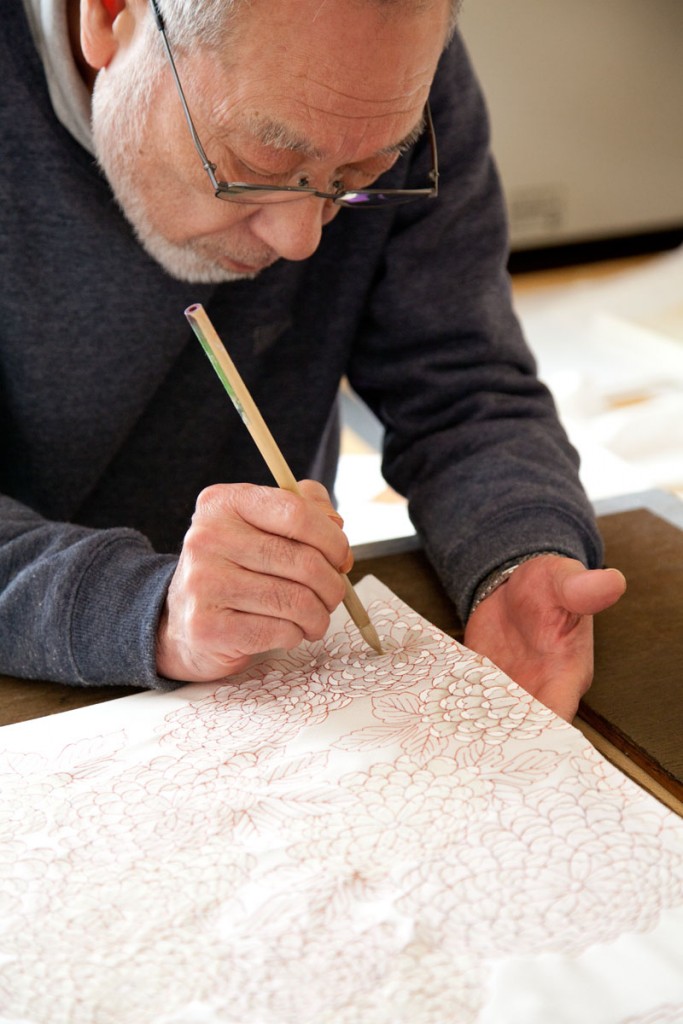 Does Kunichika's workshop only handle kimonos? Why are they so particular about hand-dyeing?
"Up until now we only worked with kimonos, but we recently began doing fans, stoles, and other accessories. In technical terms, hand-dyeing often produces a certain non-uniform look, whereas inkjet dyeing produces an even, uniform finish like that of a flat surface. That's the main difference between them at this point."
So what makes true Kaga-Yuzen dyeing so distinct from other types of dyeing?
"Hand-dyeing has a certain artistic flair to it with some areas seeming more strong and others weak, rather than having a even look. When it comes time to pick a kimono, it is these touches that reach out and stimulate the wearer in an invisible manner when they actually wear it or see how they look with it on in the mirror.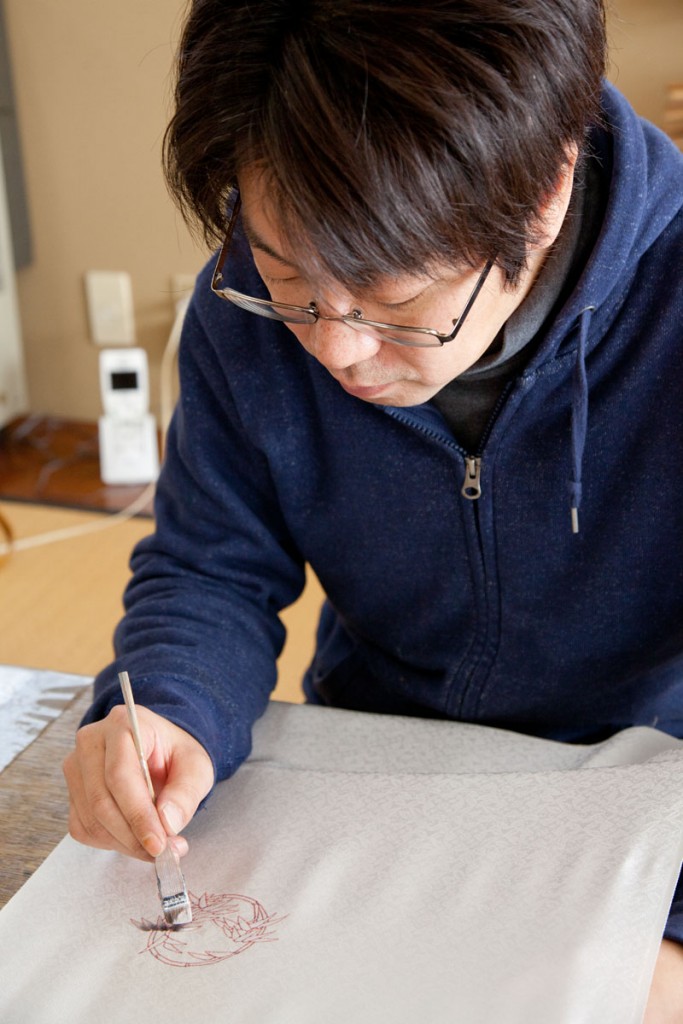 In order to learn painting, Kunichika went to two classes while studying carpentry sketching and watercolor painting since he was in high school. After finishing university he was at first resistant to inheriting the family business and instead found work elsewhere. But, in the end he returned to take up the family trade. He has now been doing hand-dyeing for a quarter of a century.
"Generally I do the same thing day in and day out. Sometimes I wish I could somehow change things quickly, but something that has existed for 300 years like this can't be changed overnight. I approach each project individually, knowing that I'm growing even though I can't see it."
Finally, what does Kunichika hope to share with the world through silk dyeing?
"Dyes have a transparency to them. I hope to create kimono clear, beautiful kimono that will connect with the wearer's heart."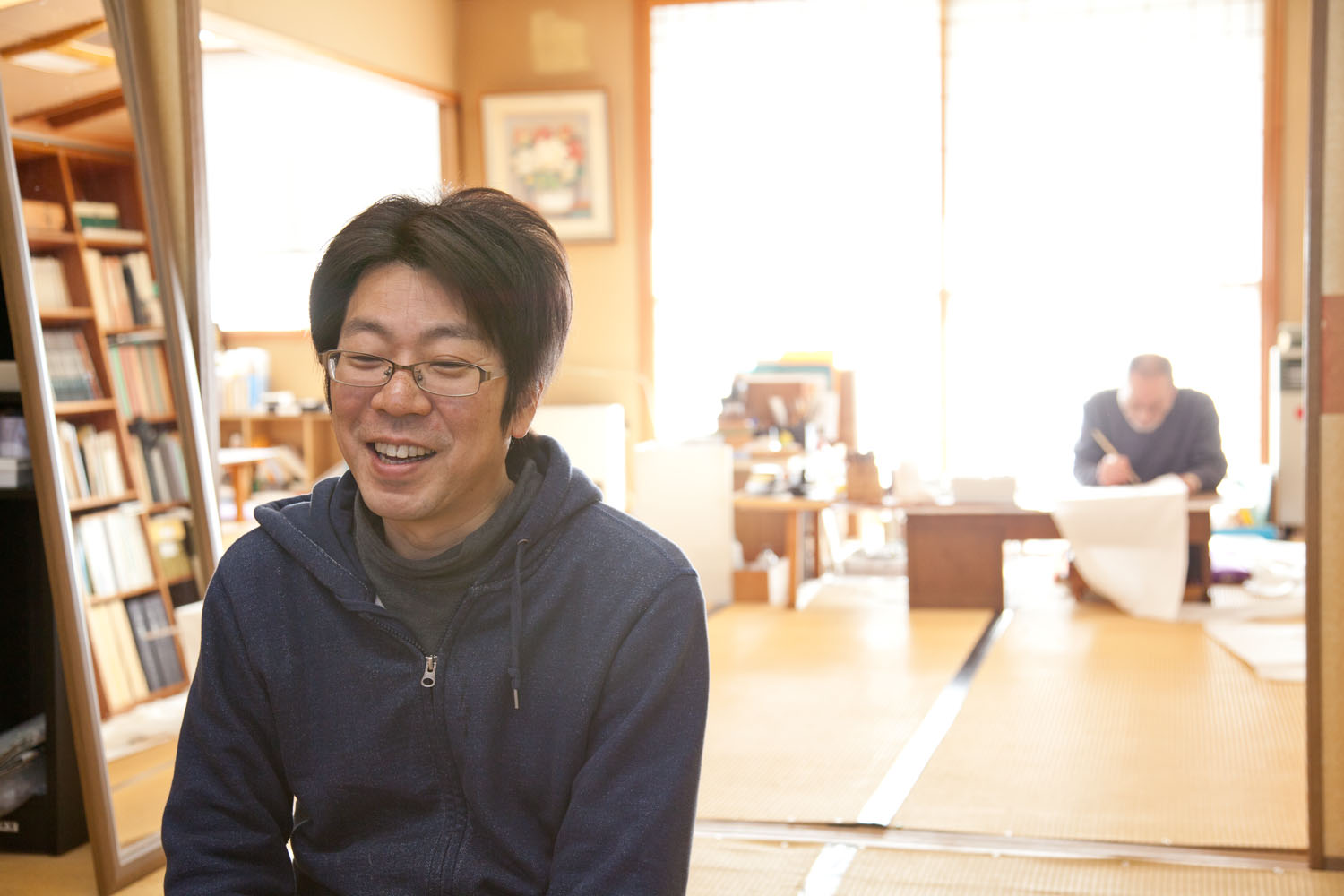 Technological progression is pushing society forward and is on the verge of changing the history of traditional crafts. There is much to be learned from the master artisans who uphold what needs to be upheld while still keeping their ears open to the signs of the times.
Here at Ichi Point we will continue to support Tsurumi Dyeing Arts and Kaga-Yuzen silk dyeing.
We have introduced three craftsmen from Hokuriku in installments four through six of Way of the Artisan, the interview series in which we speak with master craftsmen from across Japan about the source of their creativity. Next time in installment seventh we speak these three craftsmen about a unique product that combines all of their skills, so stay tuned.