ASAKUSA
Text by
Yoko Aramaki
Photos by
Tomo Kosuga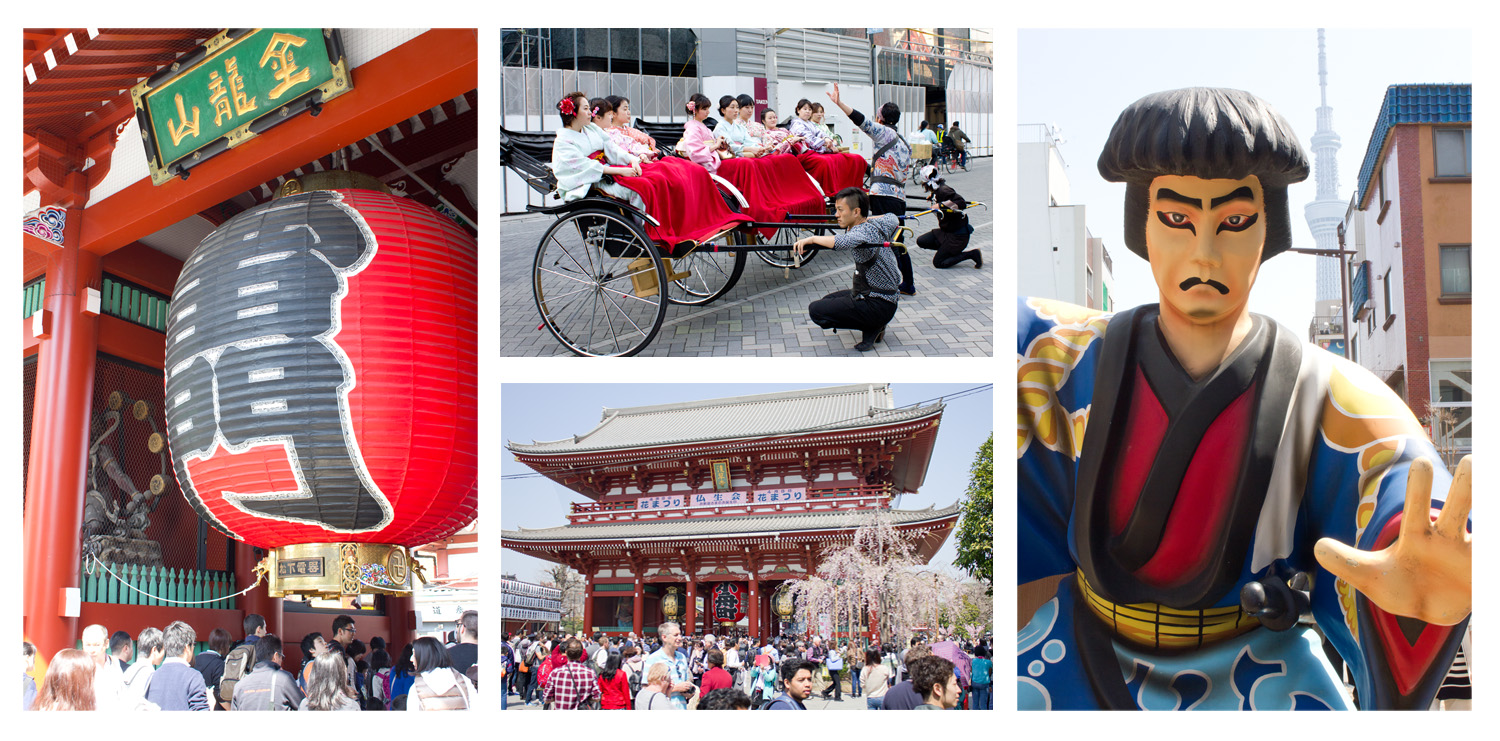 The sakura are in full bloom, and it's a warm spring day with clear skies.
Today we visit Asakusa, a tourist destination popular with both Japanese and visitors from overseas.
Today Urara, a reassuring guide who knows everything about Asakusa, joins us on our stroll. Urara once worked in Asakusa as a "furisode", a type of dancer brought in by restaurants to entertain guests similar to the apprentice geisha found in Kyoto, but without the same stringent thresholds.
Furisode are also often called upon to perform at banquets in smaller restaurants or hotels, as well as other distinctly Asakusa-style celebrations like succession parties for hanashika (comedic storytellers).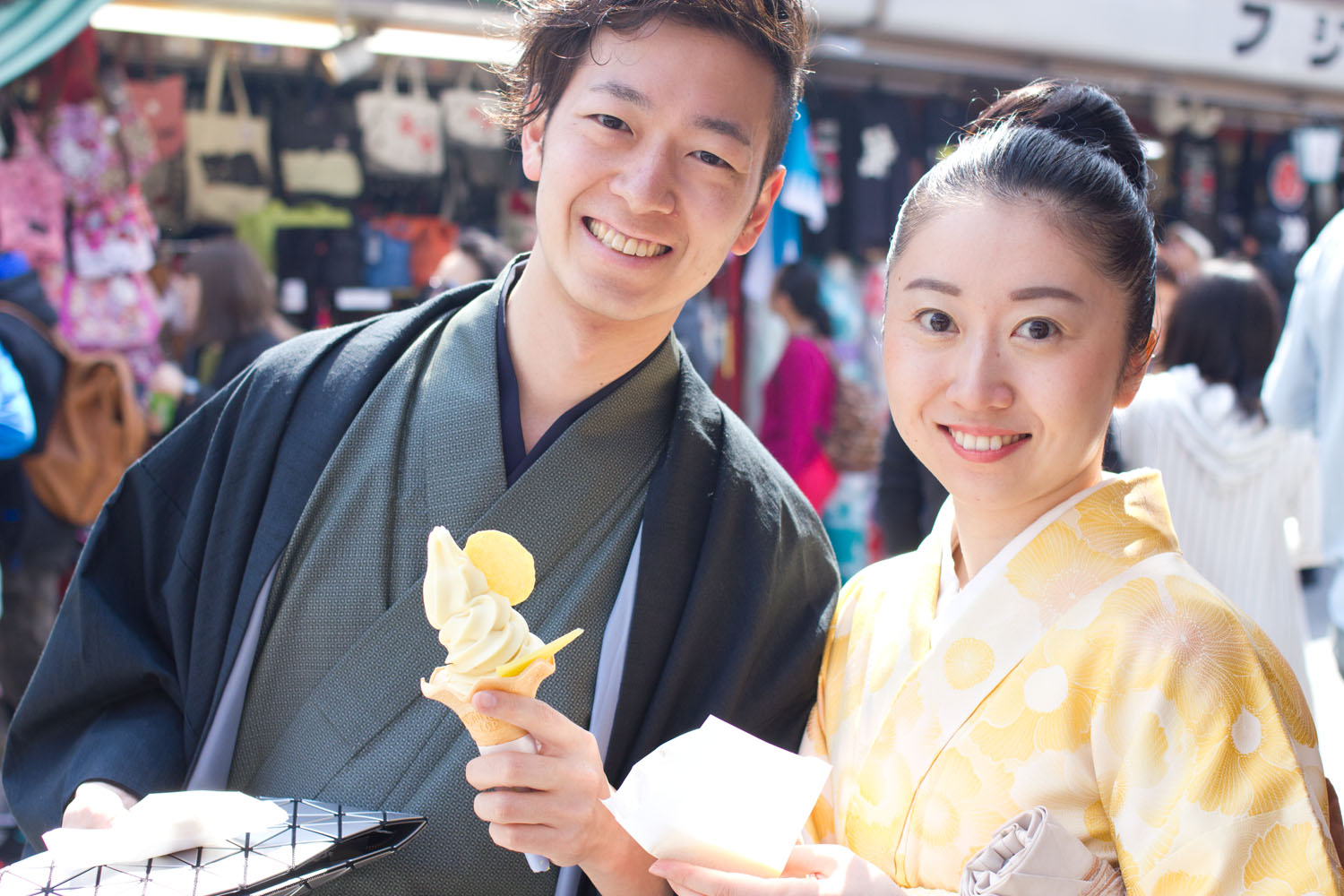 Our meeting place was the Asakusa Culture Tourism Center, a tourist guide facility located right in front of the Kaminarimon gate. We chose this spot because the top floor has a viewing terrace that Urara highly recommends.
"You can see the entire Asakusa neighborhood. I always start here when showing people around the area." With that said, we began our walk by following Urara up to the top floor to take a look at the area we were going to explore.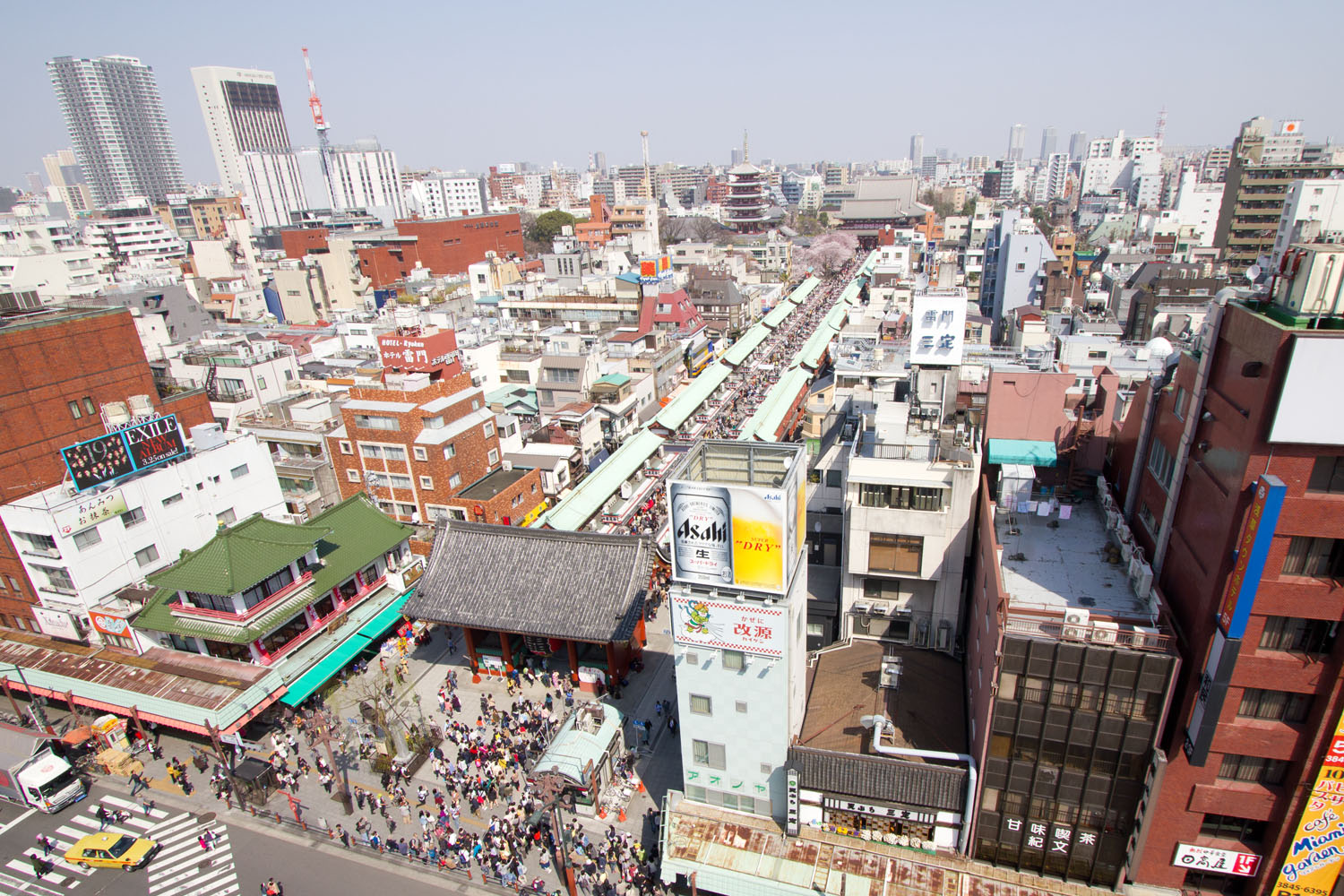 Snacking on Nakamise Street
Asakusa is full of tasty things to eat. During our stroll of the neighborhood Urara was constantly giving us foodie info saying this or that place was good.
Our first stop was Kameju, a Japanese confectionary shop next door to our starting point at the Asakusa Culture Tourism Center.
"The dorayaki here is amazing! The skin is fluffy and the dough is just like an egg," says Urara.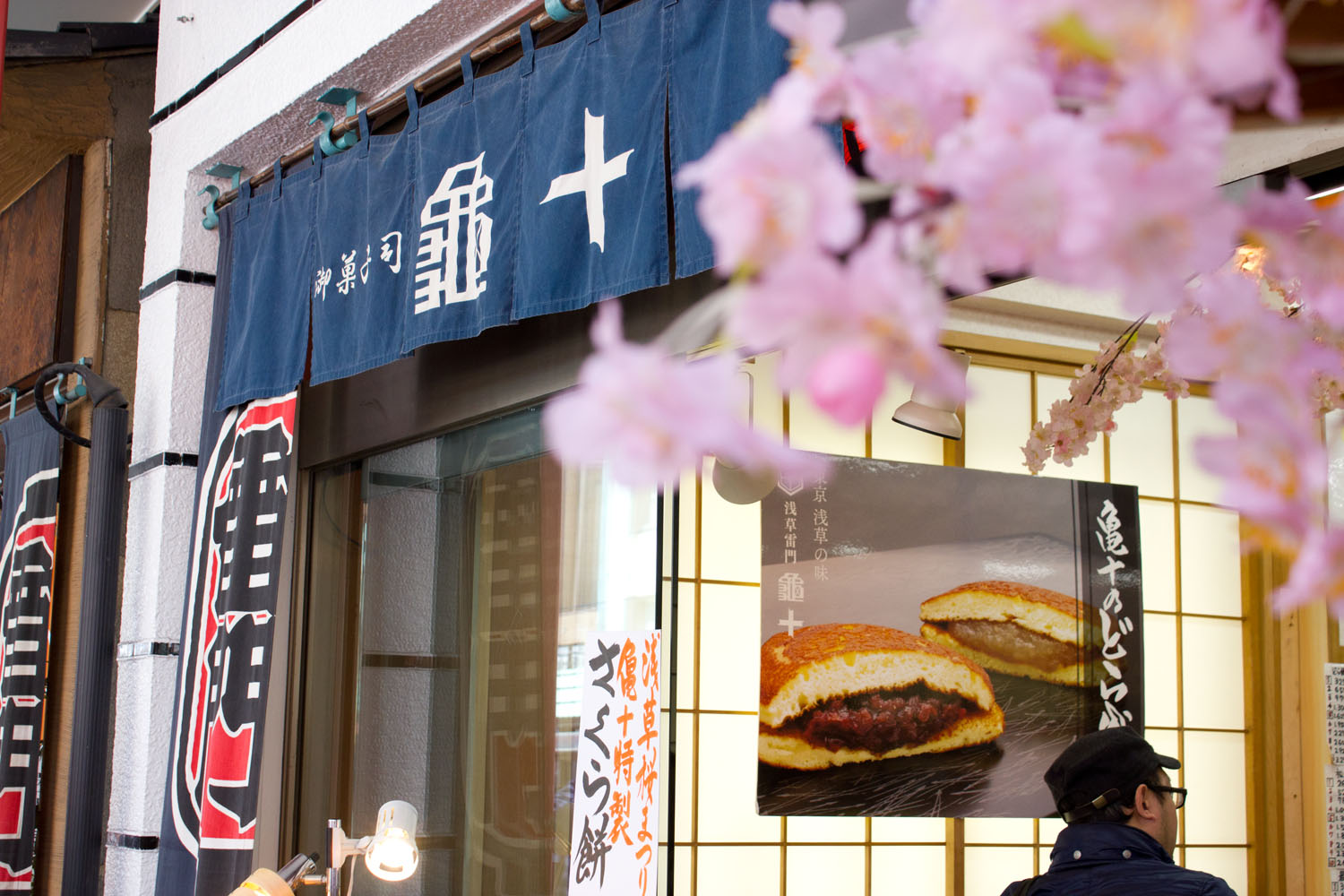 We set off to pick up some, but it turns out that the Kameju's dorayaki is so popular that people line up to buy it. According to one of the staff they sell out as early as just after noon, so if you have your heart set on eating some of their dorayaki then it might be best to order ahead (this needs to be done several weeks in advance, however).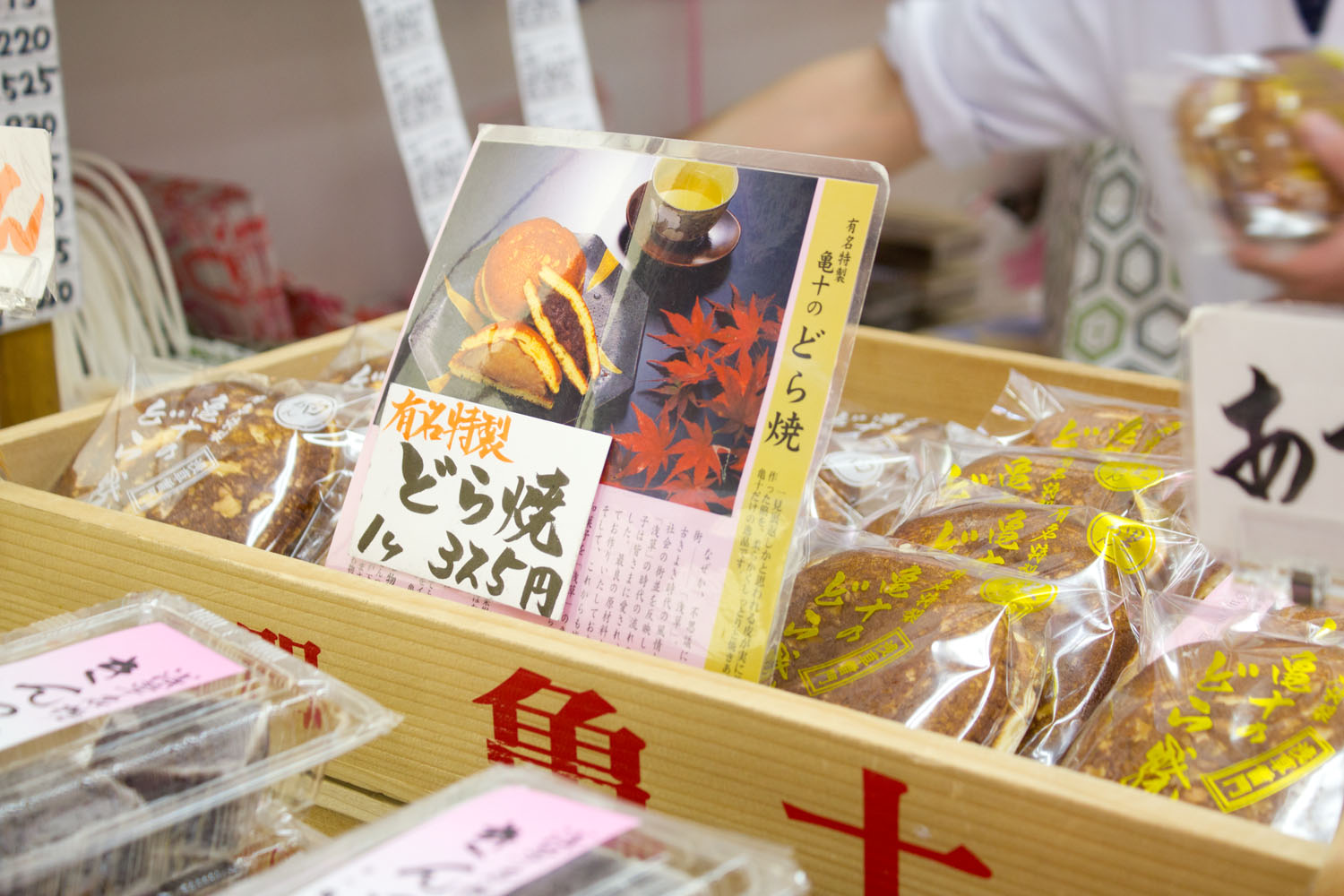 Next we headed for Funawa, which is found on Nakamise Street on the way to Asakusa Temple. While many people are most likely familiar with Fuanawa as a famous chain shop with locations all over Japan, Urara still recommends it for the following reason: "Funawa's sweet potato paste and anko-tama are familiar choices, but did you know they also have yaki-imo daifuku? These were way more popular with my furisode friends. I think Funawa should push their yaki-imo daifuku harder."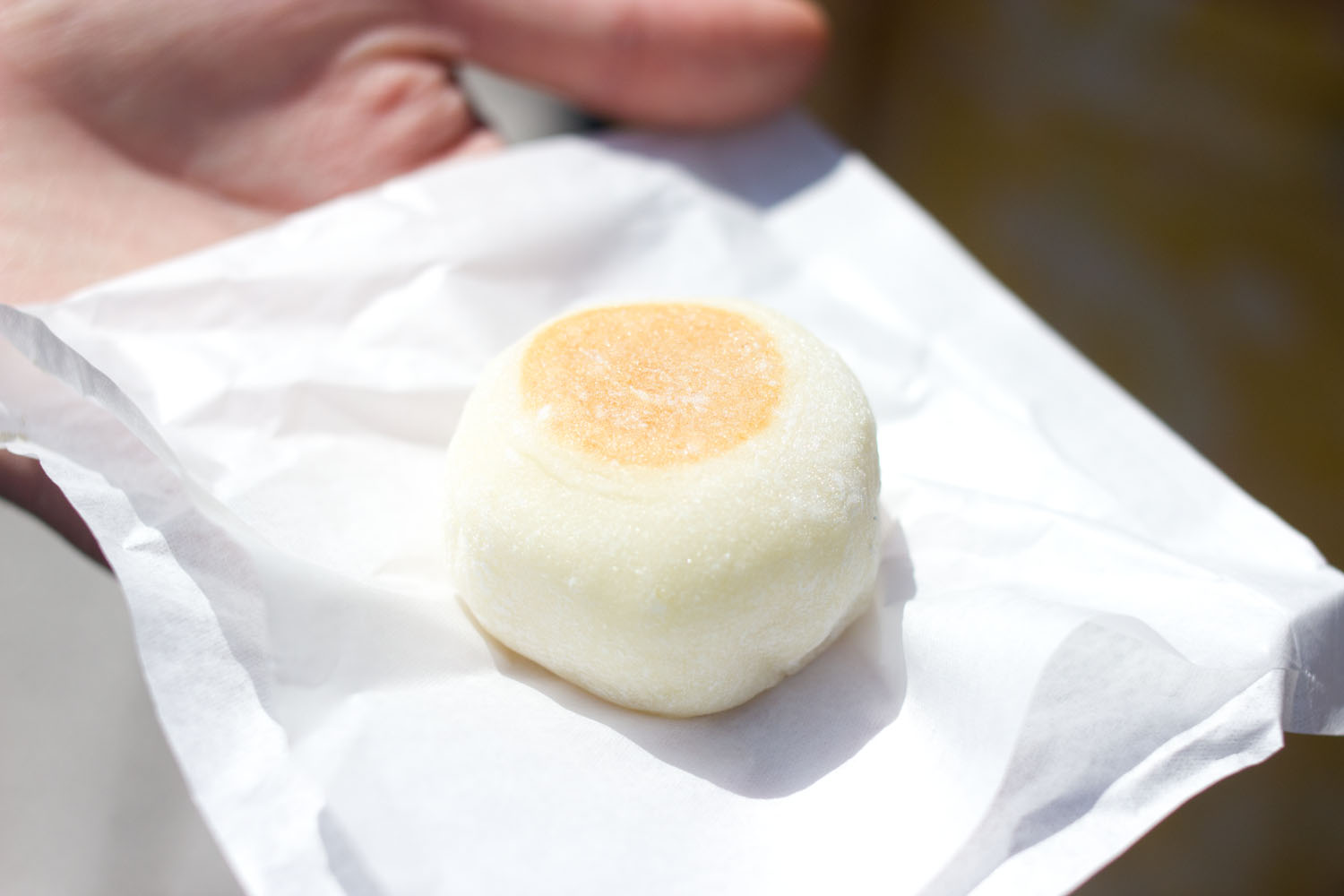 If it's some of Asakusa's famed ningyo-yaki you're after, then Urara recommends the cute-shaped sweets of her favorite spot, Kameya. They have a shop on Nakamise Street where you can see the ningyo-yaki being made.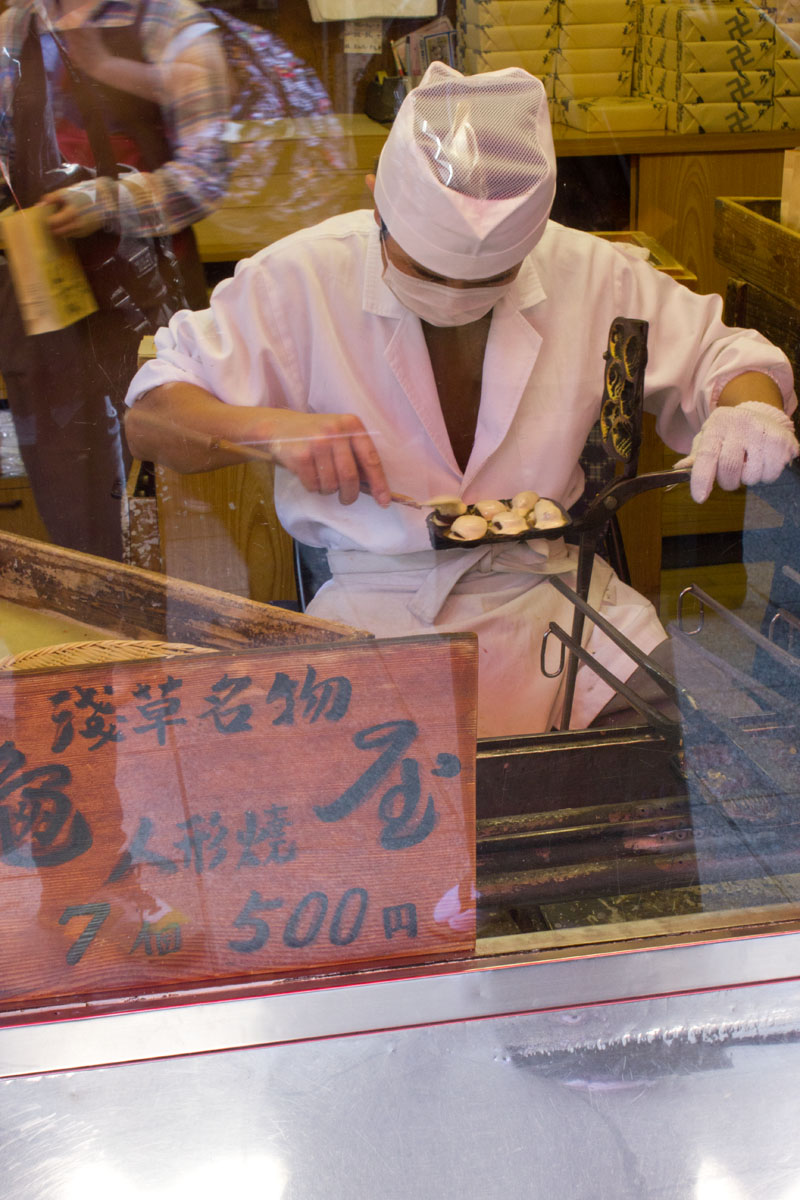 One thing you'll see a lot of wandering around Asakusa is friend manju. As a local speciality offered by many shops it can be choose where to buy from, but Urara suggest Asakusa Kokonoe on Nakamise Street.
As she told us, "If you forget where it is just remember that it's the closest shop to Kannon (Asakusa Temple)."
Lunch, dinner, tea, and then some sake.
Eateries chosen after some careful thought
For lunch we went to tonkatsu specialists Tonshou. The reason we chose them out of all the other options available is that Takao Iida, the owner of Ichibanya, a charcoaled senbei shop on Nakamise Street, recommended them. Mr. Iida is the director of the Nakamise Shopping District Stimulus Association, and Urara and he are such good friends that they call each other "Takao-chan" and "Shishimaru" (Urara's stage name during her furisode days). Mr. Iida is also a foodie, so we decided to stop by and ask for some tips while we were out on our stroll. As it happens, after Urara retired as a furisode dancer, she changed her name to "Kaguya-onna no Urara" and moved to a more fixed setting, but in her words, "Everyone in Asakusa still calls me Shishimaru."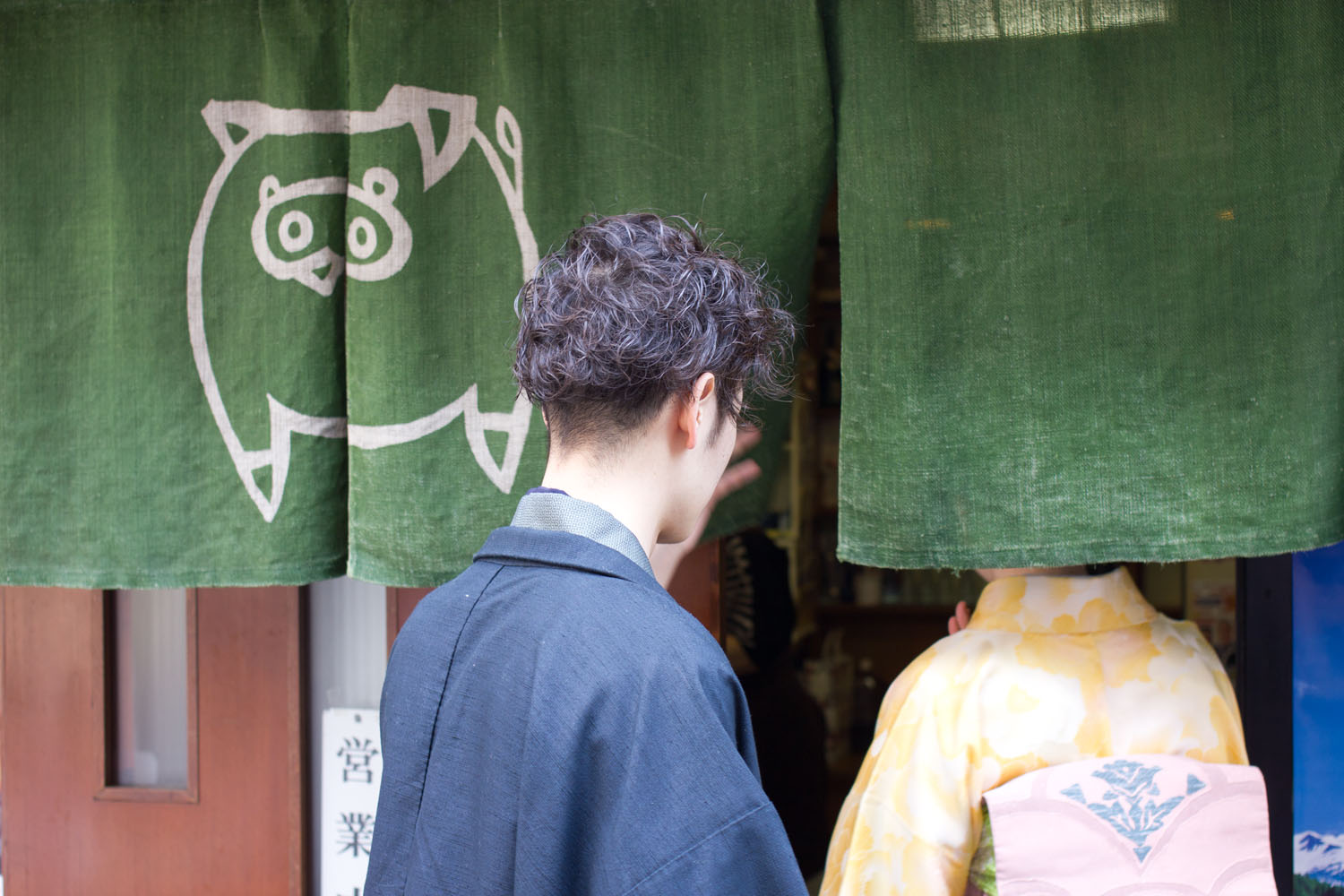 Inside Tonshou with us were a couple of older gents who seemed to be locals chatting over lunch and another man who seemed to live in the area ordering something not found on the menu. While the tonkatsu is delicious, it's scenes like this that really make this restaurant feel firmly rooted in the community.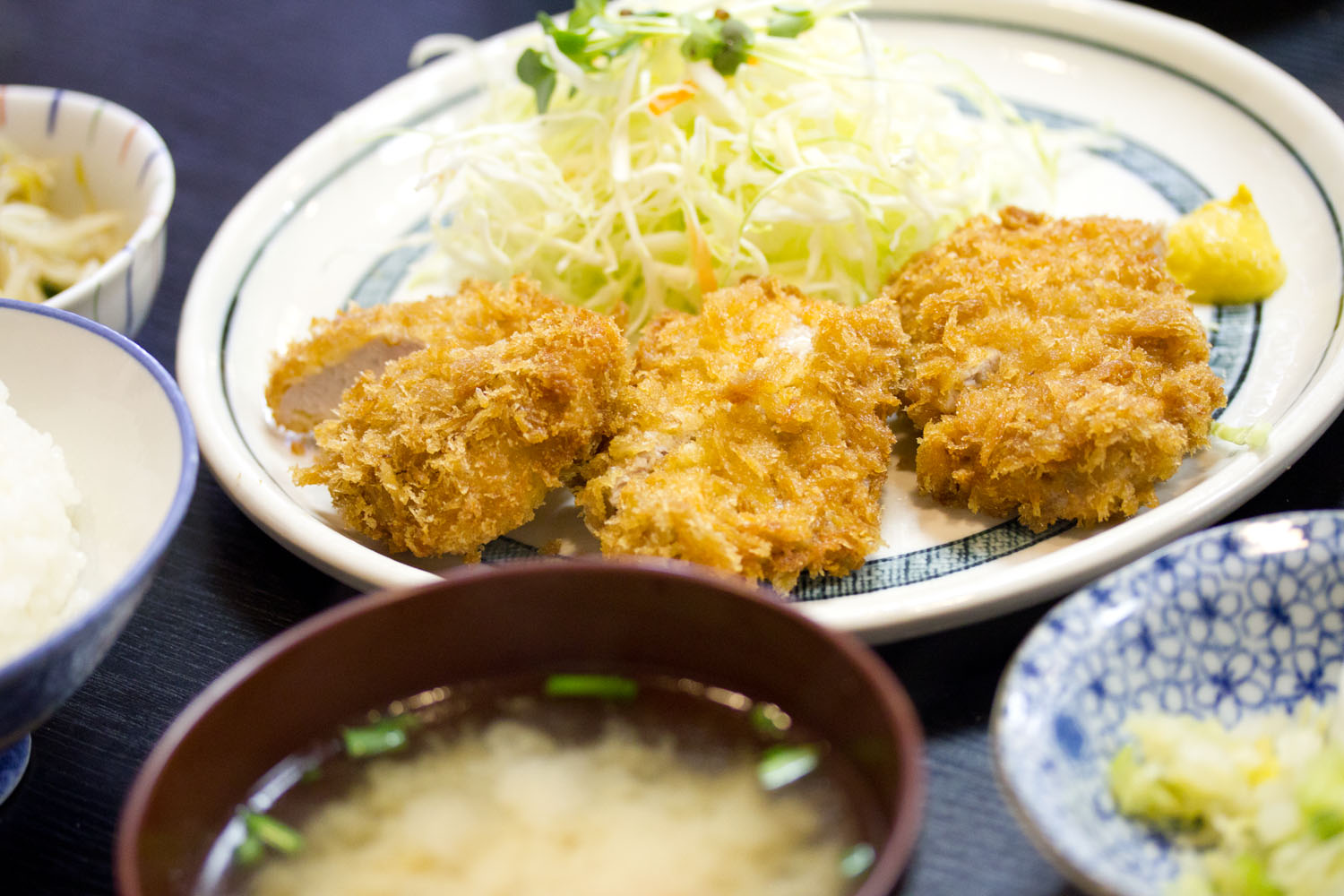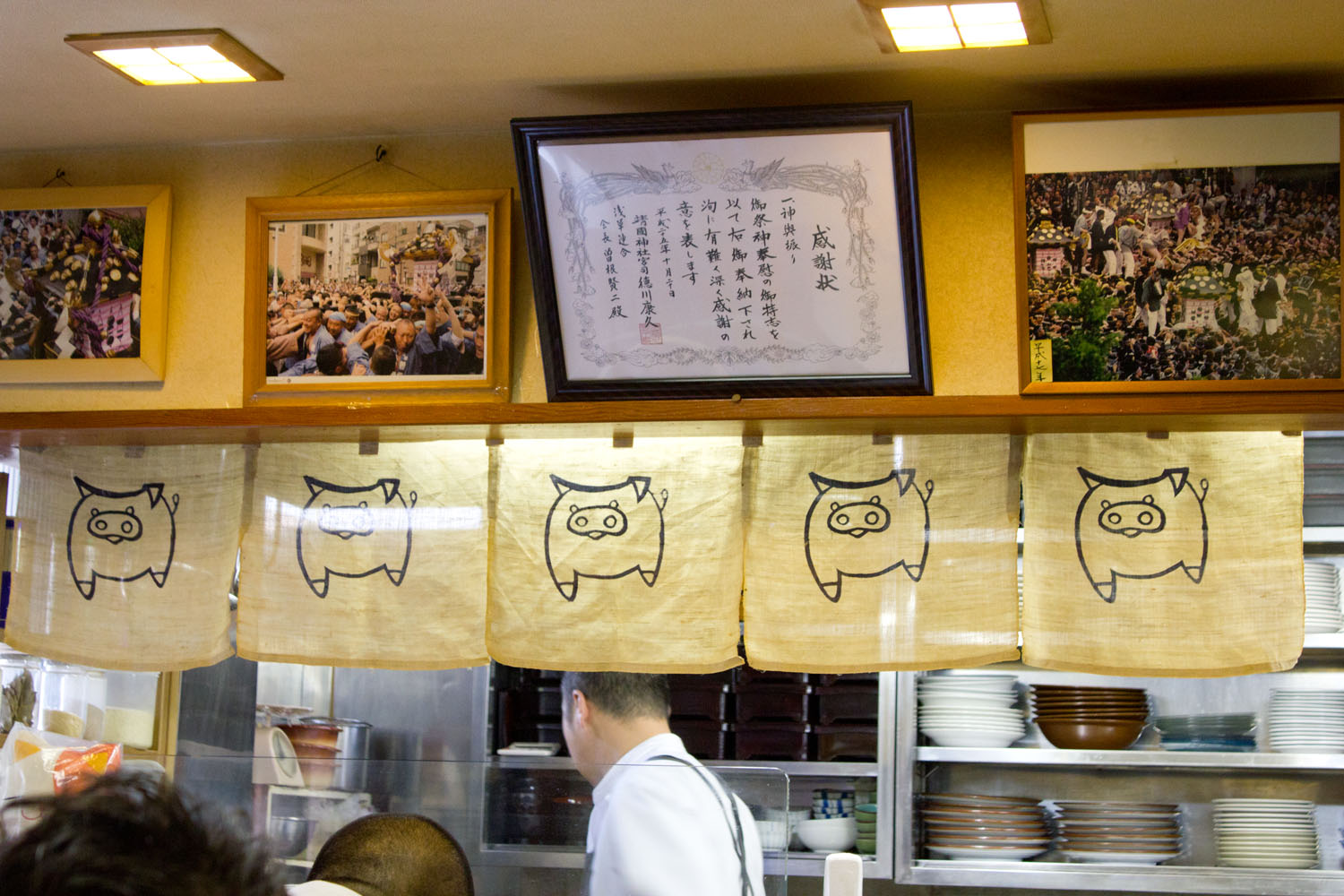 For dessert we stepped over to Japanese sweets shop Umemura. The interior is simple and unaffected, with six seats at the counter and three tables on tatami. Seeing the way what seemed to be regulars greeted the staff let us know that we were in one of the locals' favorite spots.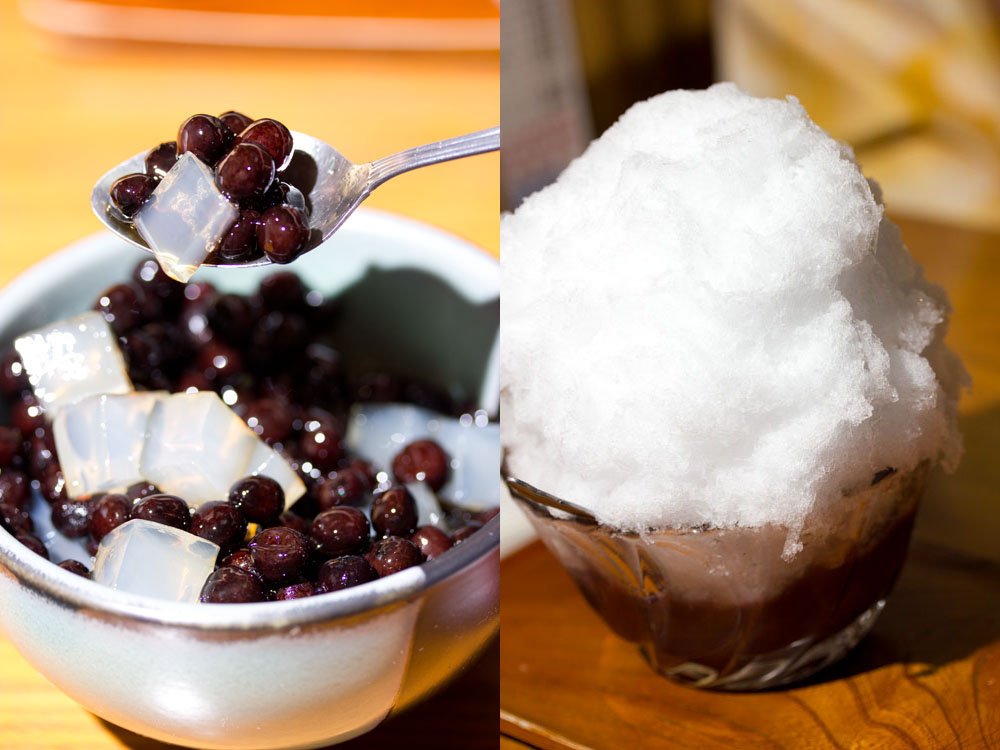 As Mr. Iida from earlier puts it, "Asakusa has a lot of coffee shops." And as his words imply, there are indeed many coffee shops in Asakusa that have a unique atmosphere quite unlike that of regular cafes that is fun to enjoy.
Our choice from the bevy of shops available was Royal Coffee Shop.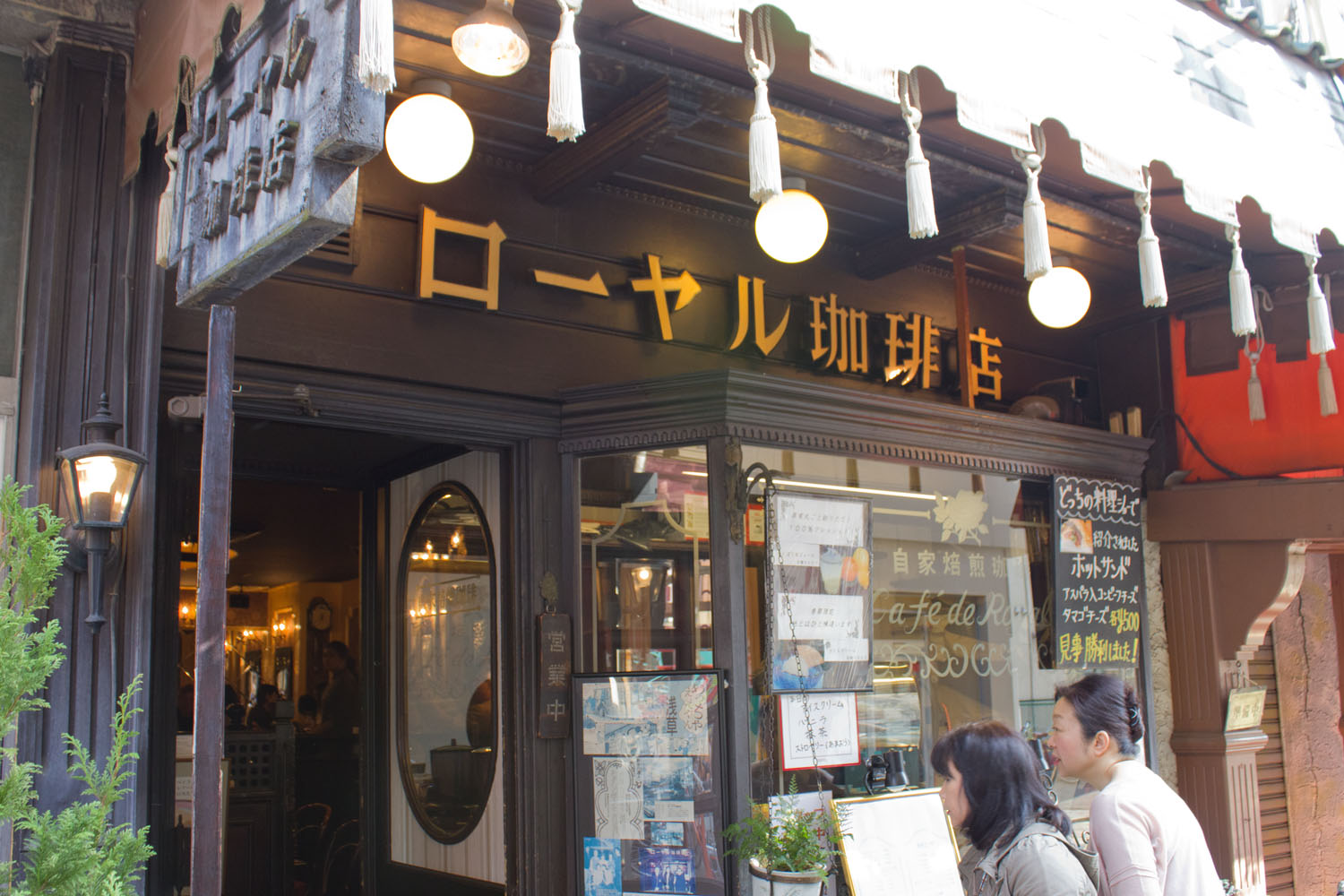 Upon stepping inside the shop we immediately knew we were in a coffee shop from size of the tables and chairs, the color of the lighting, and the look of the menu. There were men drinking coffee as they read sports newspapers, older women chatting away, and elderly men eating coffee and cake, which all helped contribute to the old school coffee shop atmosphere.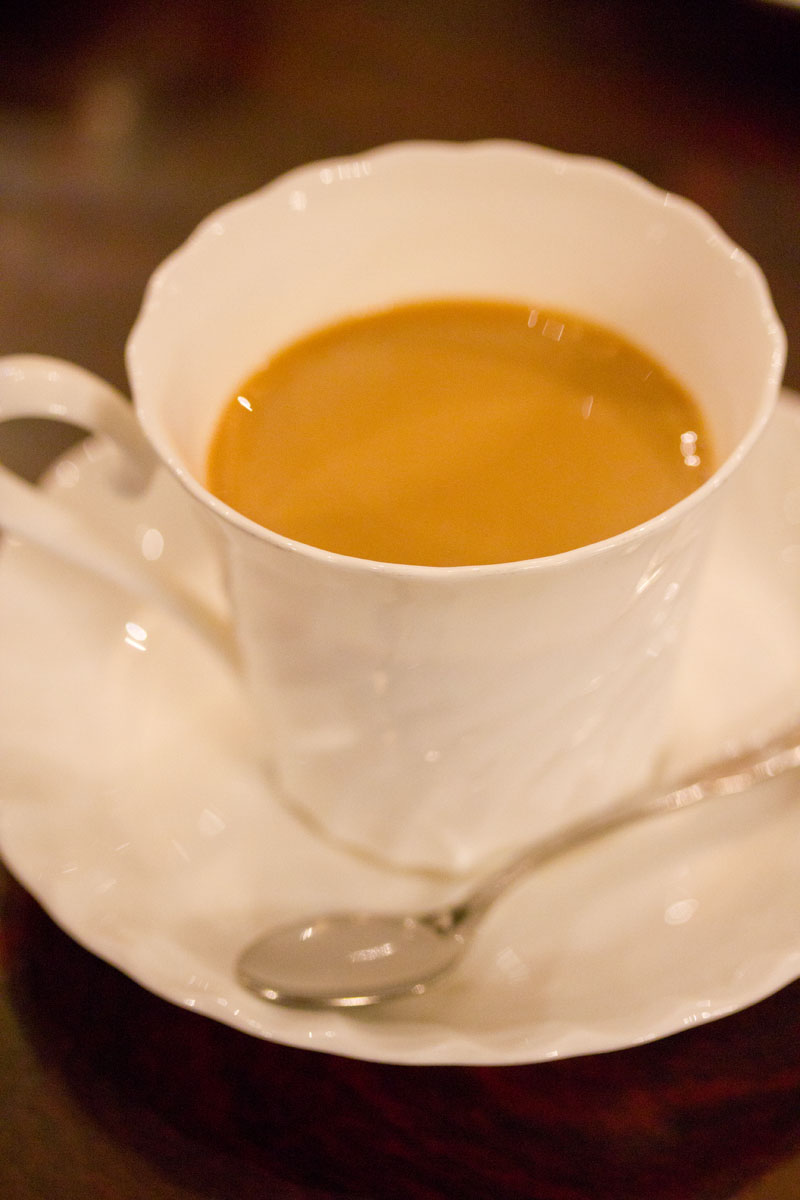 It was dinner time, so we moved on to Unagi Koyanagi, an old eel cuisine restaurant that Urara had often been invited to dance at. Unagi Koyanagi is a popular destination for celebrities such as kabuki actors. While kimo-sui (eel-liver soup) costs extra, Urara says, "The price of Koyanagi's kimo-sui has always been 100 yen since the day the restaurant opened. They have had to raise the price of their other unagi dishes, but the owner apparently wants to keep the soup at the same price." We recommend taking advantage of his kind disposition and ordering some kimo-sui along with your meal.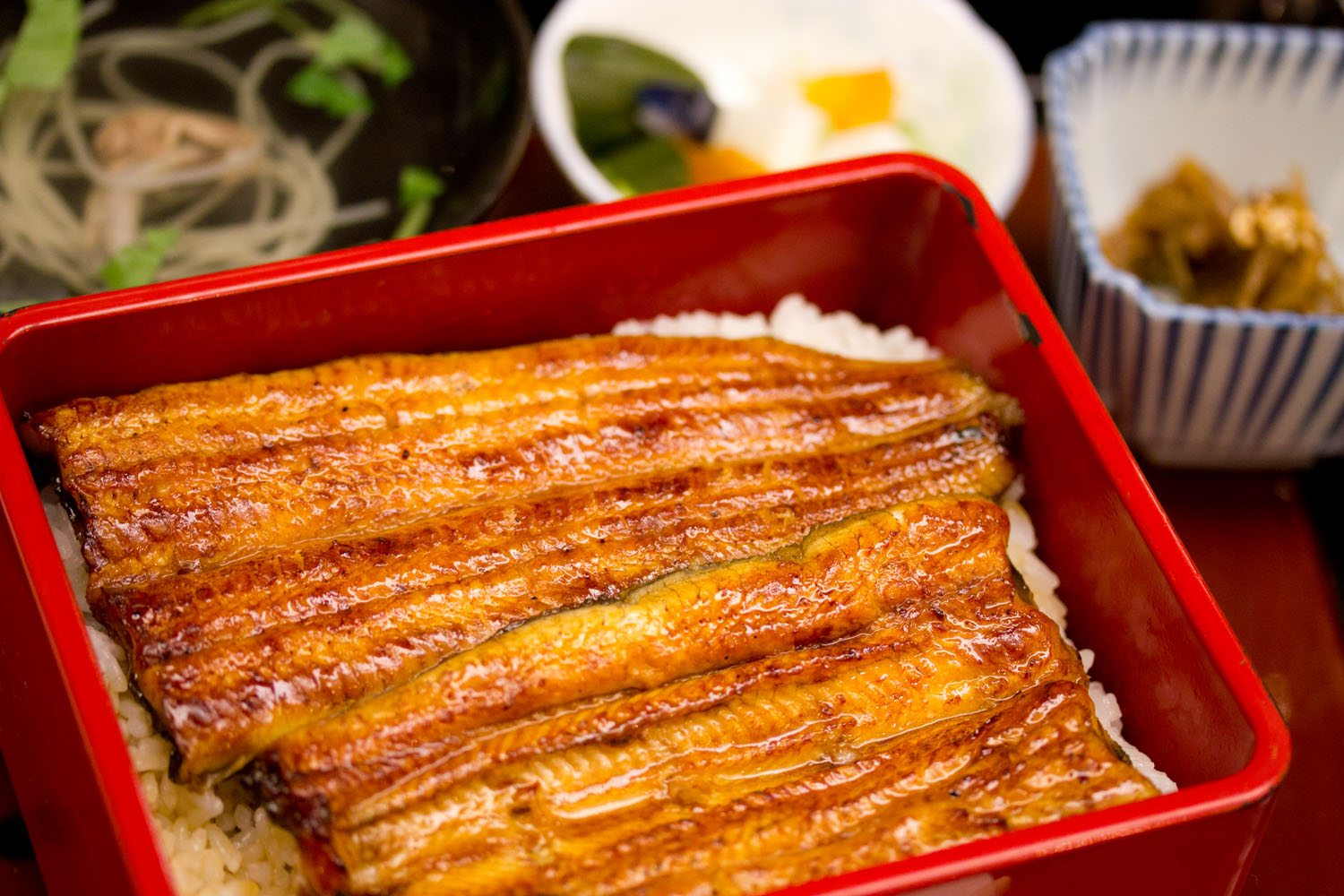 The final stop on our exploration of Asakusa is Kamiya Bar. This is Japan's first bar, a favorite haunt of literary masters that is home to the famed "Denkin Bran" cocktail.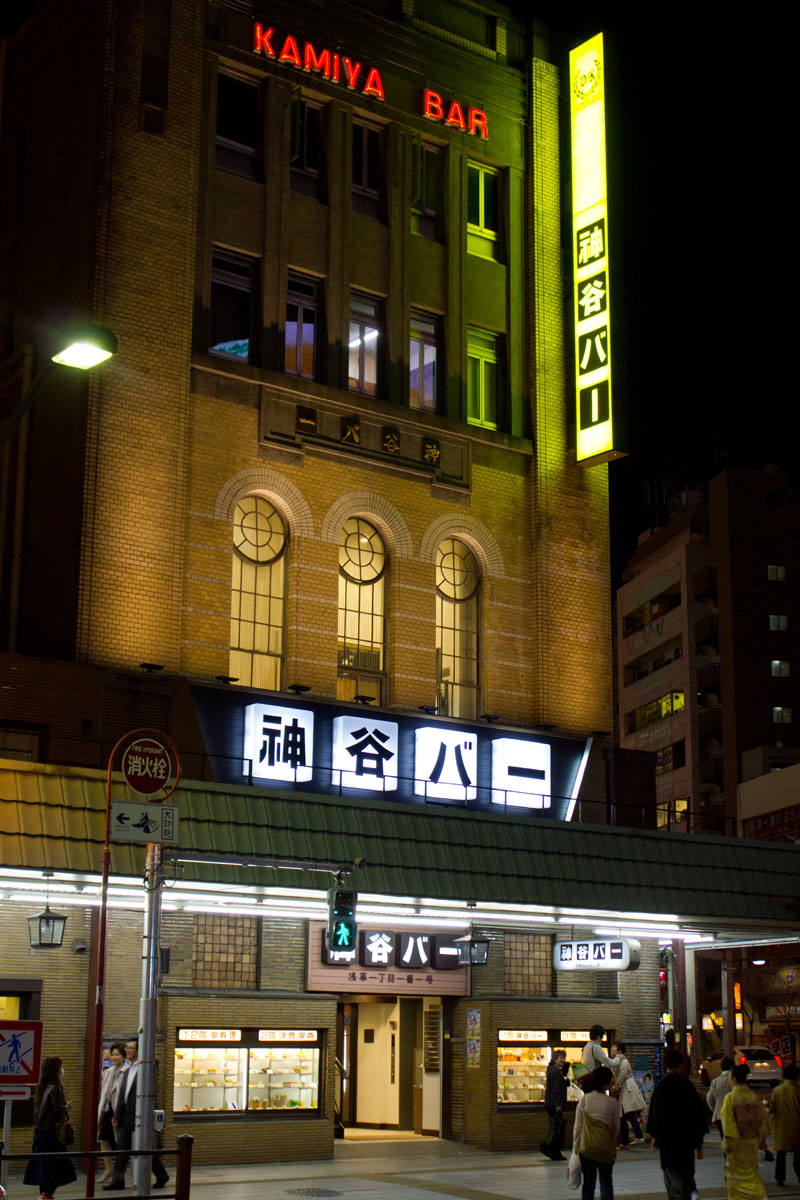 The interior has tables scattered about that are filled with people popping in on the way home from work and assorted regulars. It truly has the feeling of a place of social intercourse for the older part of town. We of course bought a Denki Bran, and when we chatted up the older fellow drinking by himself in the seat next to us the conversation started up quite normally and he ended up joining us. He ended up being a very unique guy, and a bit much in the end, but this sort of encounter is one of the charming parts of Asakusa.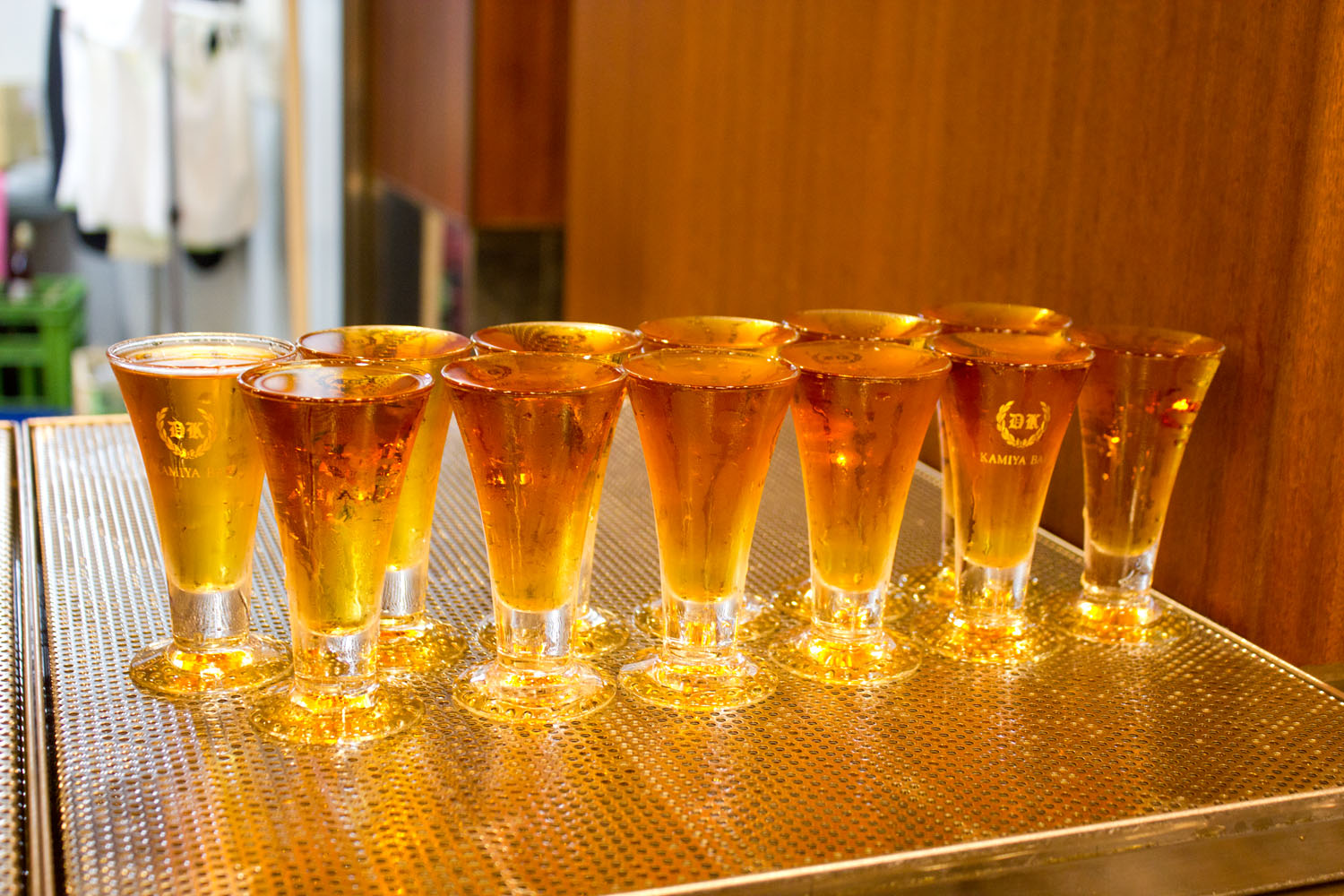 Enjoy the unique entertainment of Asakusa
When it comes to entertainment in Asakusa, the two most famous locations are Asakusa Engei Hall for enjoying rakugo, and Toyokan, which features mainly manzai and stand-up comedy. But, since we had a someone with such a thorough knowledge of Asakusa with us like Urara, we decided to go somewhere a bit more underground.
The first place we went was the public theater Mokubakan. Public theaters are places where visitors can see period plays, dances, and song shows. Mokubakan brings in a new theater troupe each month and holds performances at twice a day at noon and night, but the surprising thing is that the musical program changes every day. Urara says, "The dancing and plays are extremely well-performed, and you can see them all for less than the price of a movie ticket." The wooden clappers sounded and the stage curtain rose, signaling the start of the show. The dancing to music was amazing, and the play had an easy plot that had us thoroughly engrossed.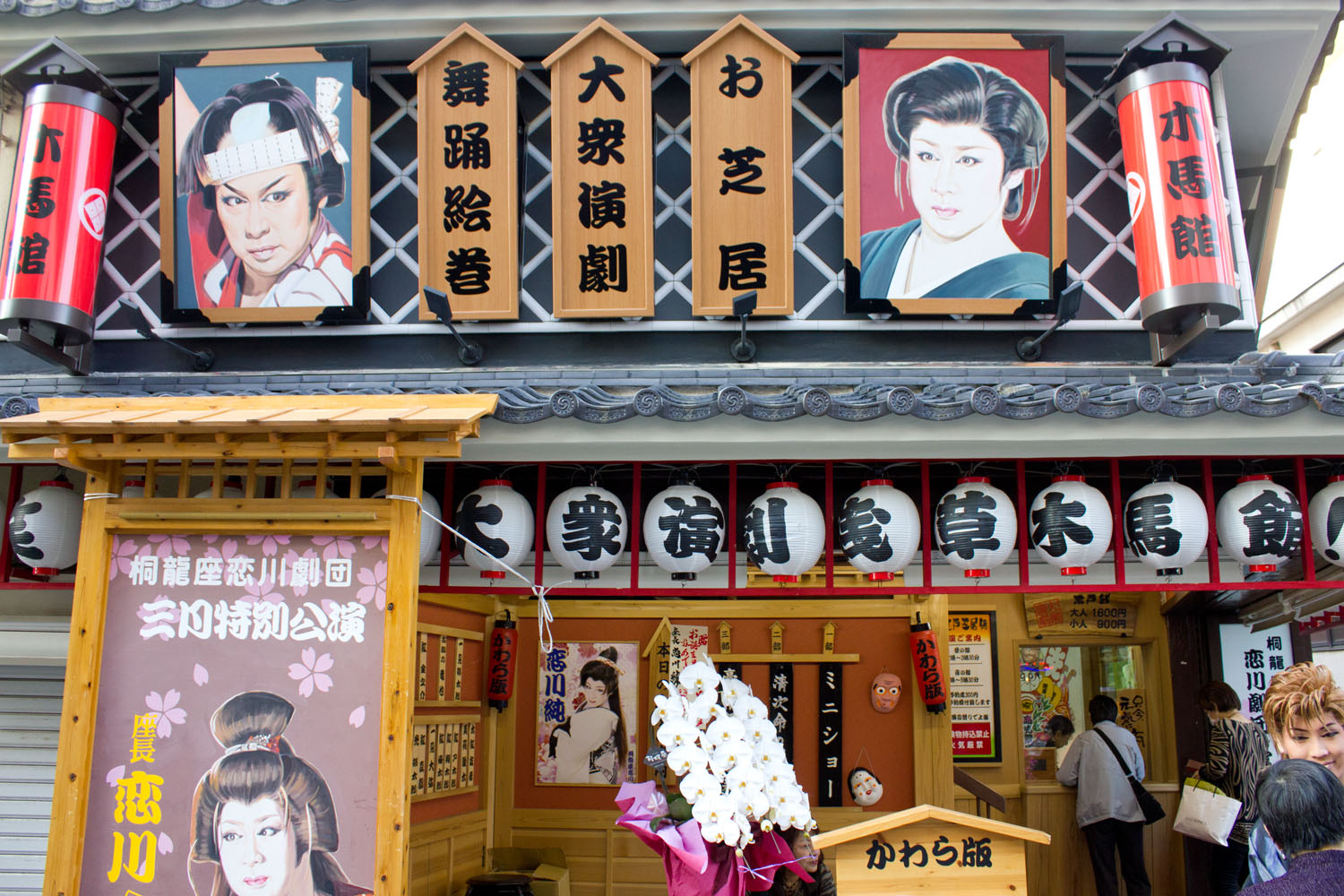 The next secret spot we visited was the Edo Shita-machi Traditional Arts Museum, where you can see the techniques passed down among craftsmen here from the days of Old Edo along with works made using said skills. You can go peruse the two floors of normal displays featuring various traditional creations like mikoshi shrines, copperwork, and paulownia cabinets. On Saturdays and Sundays the first floor hosts presentations by artisans, so it's also fun to come just to see these masters at work firsthand.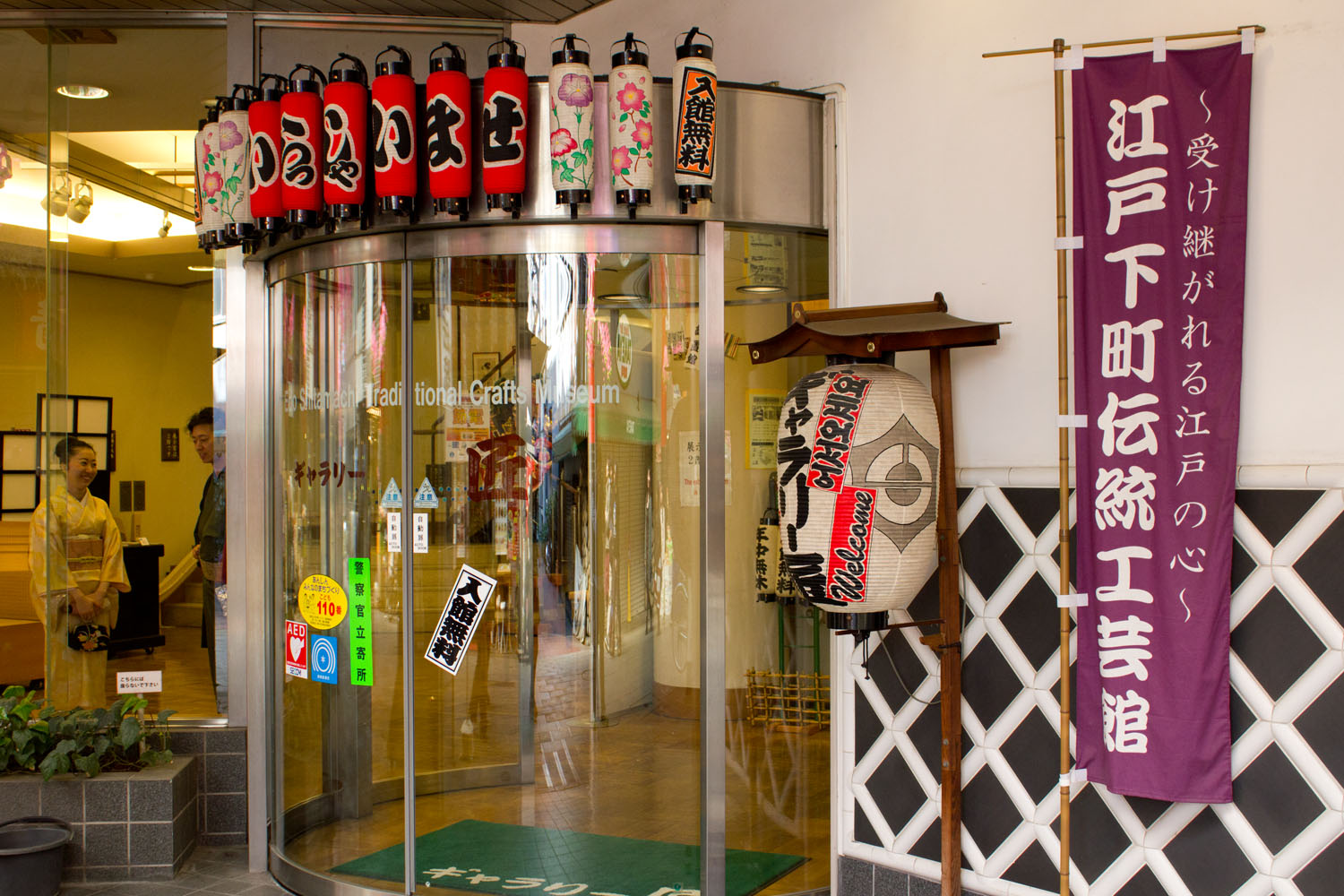 Urara's recommended spots
Food
●Tochigiya – tofu and raw bean curd
"Their tofu refuse donuts are delicious," says Urara. When we looked in the store we could see fresh donuts on the counter.
● Milk no Ki – Western confections
"All of the furisode girls order their birthday cakes here." The honey apple pie looked tasty.
● Chibaya – candied sweet potato
While there are other candied sweet potato shops in Asakusa, Urara recommends this one because, "It's not part of a chain. This is the only location."
● Yagenbori – pepper and spices
The pepper comes gourd-shaped containers, so Urara often uses it as a present. "They can adjust the mix to suit any preference, so you can choose how hot you want it to be."
● Lodge Akaishi – coffee shop
This shop stays open until the wee hours of the morning (1am on Sundays and holidays), so it's known as a haunt for taxi drivers. "They have a big menu, and make whatever you ask for."
● Brazil – coffee shop
Mr. Iida of Ichibanya recommended this coffee shop. "You have to get the chicken basket at Brazil! Oh yeah, the pickled carrots are also great," says Mr. Iida.
Other spots
● Fujiya – dyed towels
Here you can get cool and classy towels decorated with patterns from Edo era fashion or seasonal flowers. As Urara puts it, "The pattern on the curtain out front is called 'itoshi fuji'. The 'i' and 'to' characters lined up with the vertical 'shi' resemble a wisteria flower. So they're representing love (itoshi in Japanese) with a wisteria flower."
Sights
● The wisteria flowers of the Hatsune Shoro Restaurant District
Shelves of wisteria line the streets here, and around the beginning of May begin to show beautiful pale violet flowers. According to Urara, "It gets a bit shady here at night, so it can be somewhat scary (laughs)."
Tips for strolling Asakusa
● Use side streets when walking down Nakamise Street
After passing through the Kaminarimon Gate, you will see Nakamise Street, the main path to Asakusa Temple. This street is always crowded, making it hard to walk as you want.
If you already have a destination in mind, then we recommend using one of the side streets running along both sides of Nakamise Street.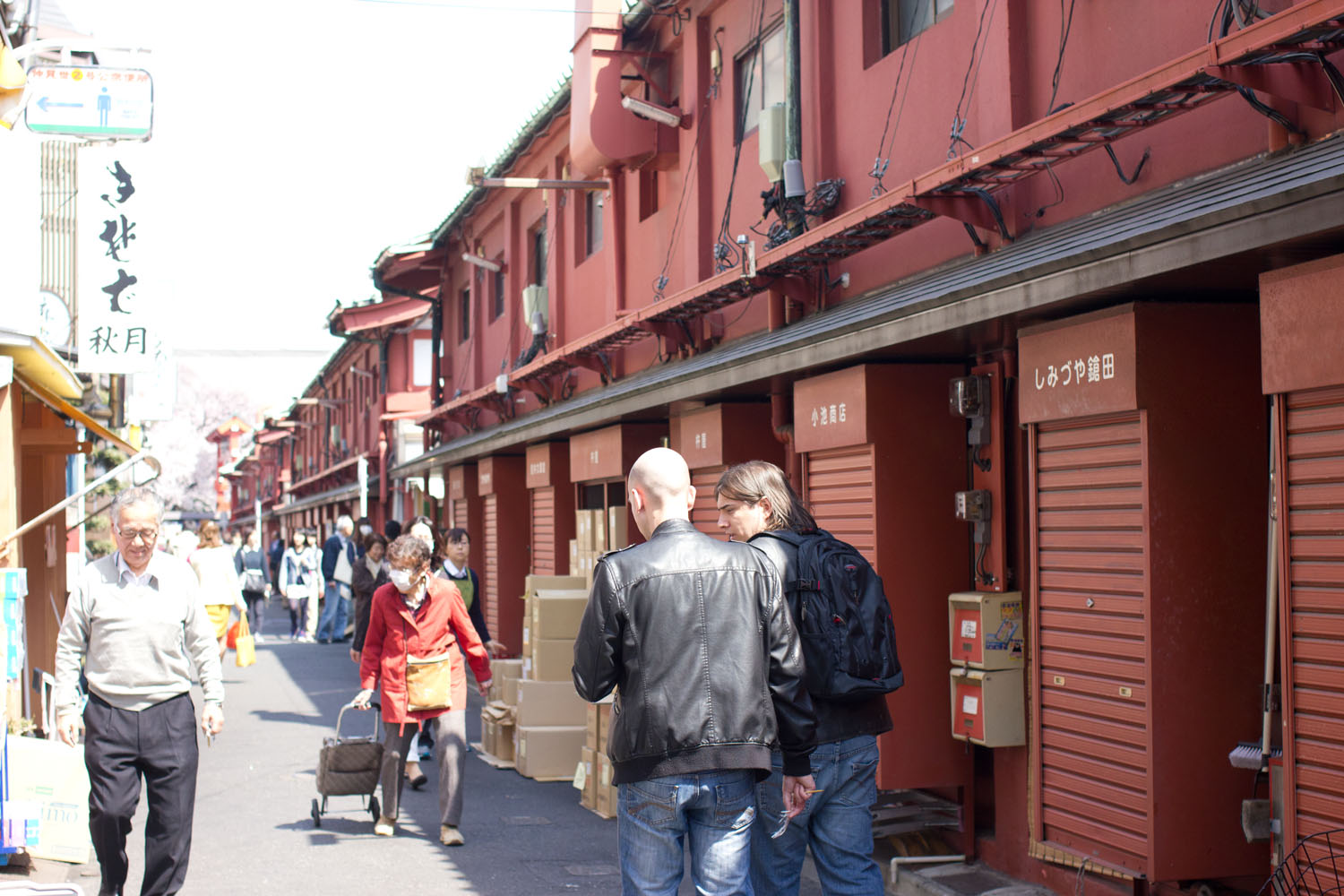 ● Be careful about coming on a Monday
Many of the shops in Asakusa are closed on Mondays, so make sure to check beforehand if the shop you're interested in will be open.
● Visit Asakusa at night, too
Asakusa has a light display everyday from sunset to around 11pm. The crowds of tourists also thin out at night, so things are a bit calmer. You can enjoy a nice view of the main temple pagoda, as well as the Sky Tree glowing in the distance.