A contextual online store all about Japanese Iki*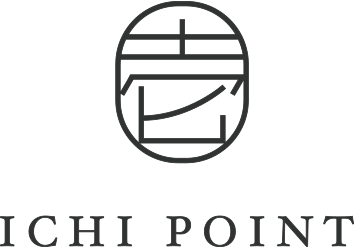 Hannari square - Five color square plate -
Sold Out
Which color do you prefer?
It is a comfortable corner dish set featuring Shigaraki's rough soil.
The combination of nostalgic texture unique to pottery and modern design is very fashionable.
From basic white and black, color of five colors such as mustard color, purple color, green onion (carp) color, etc., full of personality are all glazed.
It is also wonderful for family members to use their favorite color as "My dish", depending on cooking and table coordination.
Simple and sophisticated design in easy-to-use size and shape.
For home use, of course, it is also highly recommended for gifts.
The atmosphere drifts, Shigaraki ware
When asking "Shigaraki ware (shigarakiyaki)", many people imagine a raccoon's thing?
Such a Shigaraki ware, in fact its history is old, one of the six Japanese old kilns (like Nihon Rokko) which is said to have started in Heian since the Kamakura period.
Sat of Shigaraki, Shiga Prefecture, famous for good quality soil suitable for pottery.
The characteristic of Shigaraki ware made from such high quality soil of Shigaraki is the texture that rough texture of the unique soil and natural glaze produce.
Because it contains many small stones called Keiteki and Feldspar, it seems that a simple and unique texture not found in other pottery is born.
In addition, firewood ash adheres to the vessel during firing and natural glaze covered with naturally glazed "natural glaze" makes you feel the atmosphere of Japan.
Shigaraki ware with a strange warmth that is indispensable for creating a comfortable space although it is not a flashy appearance.
"Attachment gets warm enough to wear and become part of life."
It is such a warm and warm instrument that echoes the Japanese mind.
Gifts to cuddle at an important moment of an important person
What is Hannari?
"Hannari" is a brand proposing a new Japanese-style gift that made original use of traditional handicrafts and traditional techniques around the world, mainly from bridal gifts, gifts and gifts, from Kyoto Nijo.
Hospitality of "giving"
Kyoto's catalog brand "Hannari" who gathered really good things = "honor".
In the Kyo Goroku word, as the word of "Hanzaki" which means high quality and flower, as a word, we inherit the thought and sensitivity to the beauty of Kyoto, and we have everything we can do for everything.
A masterpiece and rarity which was brought to the place of Kyoto and gained popularity has been loved as "honor" for a long time, spreading all over Japan.
A gentle and warm feeling put in a gift that you choose while imagining the face of your opponent as "Please allow others to be pleased."
We will deliver that feeling to your opponent along with the best gifts from all over Japan.
※ All products will be shipped in wrapped in wrapping cloth.
※ We can also order large quantities.
* It is also possible to attach a special 熨斗.
In that case, please order two weeks in advance.
Product Details
Contents: square plate × 5
Material: Pottery (Shigaraki ware)
Size: 11.5 cm × 11.5 cm × height 2.5 cm
Notes
· In case of mass order, we have about 1 month delivery time.
· If you wish to have "Noshi" please fill out the details in the "Remarks" column of the order screen.
| | |
| --- | --- |
| Weight: | 1.09 kg |
| Dimensions: | 15 × 15 × 11 cm |
| バリエーション: | |
壱ポイントをご利用頂いているお客様にレビューを頂きました。