A contextual online store all about Japanese Iki*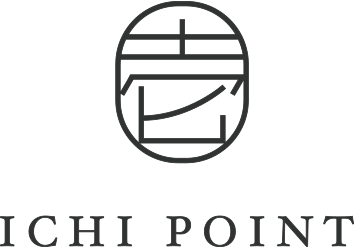 Yamada Glass Oboro-zuki (hazy moon) sake glass -blue-
Sold Out
A peek through the glass and a beautifully glowing moon
As the name is called hazy moon, it is made imaged by the moon.
Looking into the circle of the center, you will see a round hazy moon.
If you hold it over the light, it will shine much more and you will be deprived with the beauty.
The edge of the cup is tighten on the top it is called  "Barrel type" .  It's a perfect size and very easy to hold it in one hand.
Please spend a wonderful time with a quaint glass.
Beginning of Edo Kiriko
Edo Kiriko is a glass that is cut on the surfce, such high technology was developed in Edo era.
A Japanese traditional arrow called (Yarai), hemp leaves, chrysanthemums are the representative patterns, and the color from the pattern that is cut very neatly sharp.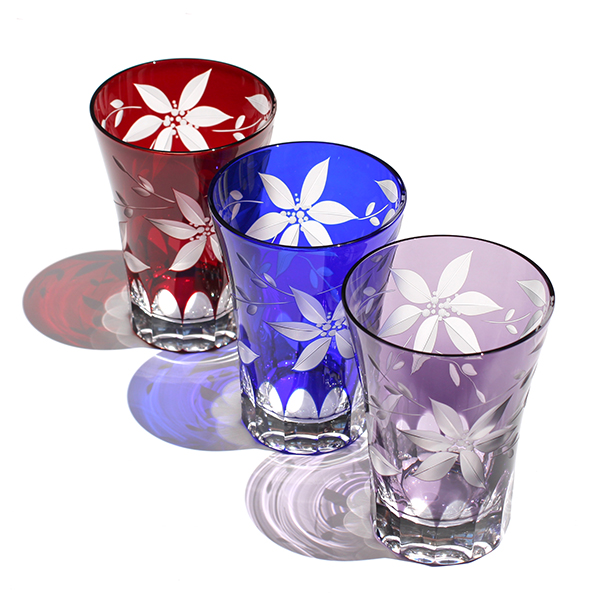 The beginning of Edo Kiriko was from the Tenpo5th era (1834) when Kagaya Kyube cut the surface of the glass at a Bidoro store in Edo-Tenmacho.
The starting of Edo Kiriko was a colorless glass called "ski" with cuts on the suface, but later techniques such as Satsuma Kiriko's red glass and coloring (Irokise) were brought in, gradually red, blue and green Such as something with colors became common.
When entering the Meiji era, "Shinagawa Kogyo Glass Factory" was opened in Shinagawa, and UK engineers and others were invited as instructors.
Especially the accomplishment of Emmanuel Hopetoman, a cut glass engineer that was invited in Meiji 14 , it's great technology and durability have improved dramatically, and the traditional glass crafts technique has succeed the present days has been established here.
In the Taisho era, research on materials and development of techniques became active, and during the early Showa era, boosting modernism, glass crafts and Edo Kiriko reached the heydays.
Edo Kiriko, which had been refined with the times, has been designated as the traditional craft industry in Tokyo in 1985 and the traditional crafts industry in the country in 2002.
A glass of cup filled with all kinds of thoughts.
Glass artist Yamada Glass and Edo Kiriko are a masterpiece of gems ranging from classic designs to modern designs, which adds glamor to usual cups.
The workshop of Yamada Glass is located in the town of Sumida, the craftsmans of Edo Kiriko continues for three generations.
It is Mr. Makoto of the third generation who cuts the glass. The thickness of the glass varies depending on the product, but from many years of experiences dealing with many facets, how much you can cut into what depth can be cut off by the craftsmen's own hands He seems to remember. He makes it possible to cut out the pattern even if it is a very thin glass.
In addition to the traditional geometric patterns, Yamada glass has developed original designs of flower facets (beautifully cut and very shallow cuts are not polished and become textured like rubbing glass) and collaborations with different materials Glass proprietary attempts are positively incorporated into products.
Among such circumstances, Mr. Masashi the 3rd generation from the Yamada glass, he says that he would like to make attractive products that he can use in real life regardless of the level of technology.
Edo Kiriko continues to evolve with history.
How about trying a special moment with a glass filled with craftsmen's skills and thoughts?
Product Details
Size: H 48 mm × W 45 mm
Material: Soda glass
Precautions 【Breakable】
Because it is handmade, there are some individual differences such as color unevenness, thickness, presence of bubbles.
We send the product in perfect condition for delivery, but please be sure to confirm cracks in the product after arrival.
It is not heat resistant, tempered glass.
Dishwasher, dish dryer, microwave oven, direct flame cannot be used.
| | |
| --- | --- |
| Weight: | 0.6 kg |
| Dimensions: | 4.5 × 4.5 × 4.8 cm |
| バリエーション: | blue |
Yamada Glass
Oboro-zuki (hazy moon) sake glass -blue-
壱ポイントをご利用頂いているお客様にレビューを頂きました。