A contextual online store all about Japanese Iki*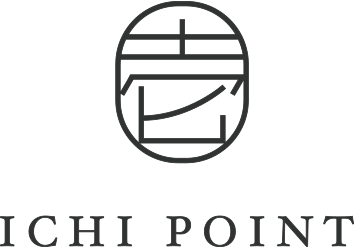 NIJISONG Metallic Awaji "WISH" - Necklace ( Pink )
Sold Out
A necklace that connects people
Water ties to be used at wedding ceremonies are tied in a way called "Musubikiri".
"Musubikiri" has a meaning to wish for everlasting happiness and peace, because the knot can not unwind even if you pull it.
This necklace is wished for people and people to be connected and for that happiness to be spread. One of the ways to tie the  "Mizuhiki"  is called "Awajimusubi" and this necklace is made based withe "Awajimusubi".
It is very light to wear and the color on the necklace will make your neck pretty.
Handmade accessories with thought put into.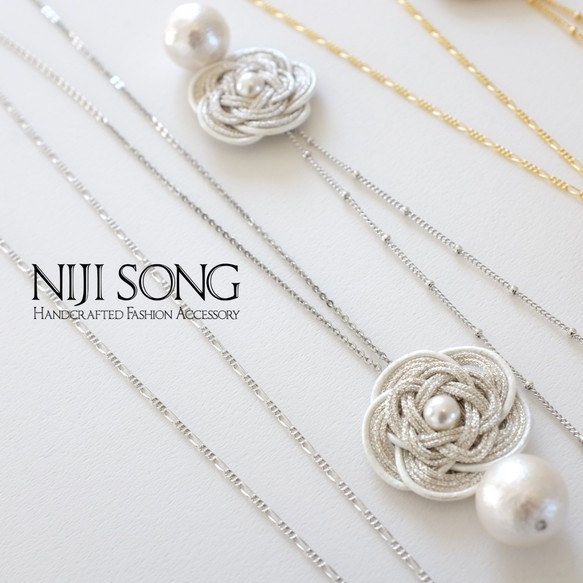 NIJISONG designer called NIJISONG was born in Korea and brought up in Japan.
She spent her college years in Seoul, Atlanta and London.
Feeling many cultures in various countries,
"Can I create something new with my own hands?"
"NIJISONG" It came from such a thought.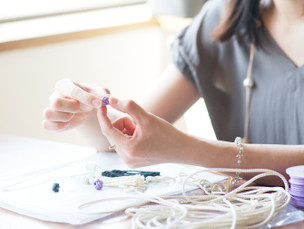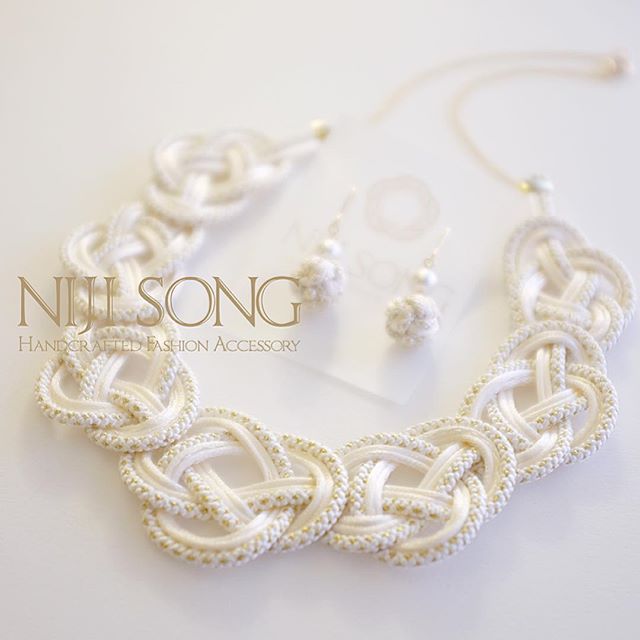 NIJISONG's accessories are design presence and luxury but with a  soft and feminine impression.
Accessories made using traditional crafts of Korea and Japan which is also my roots to have dignified beauty and kindness that reminds you of an adult woman.
Works of  NIJISONG with cuteness and beauty.
She wishes for others' happiness and peace.
It is an accessory with such a wonderful feeling.
It is a perfect gift for your important family,friends and partners.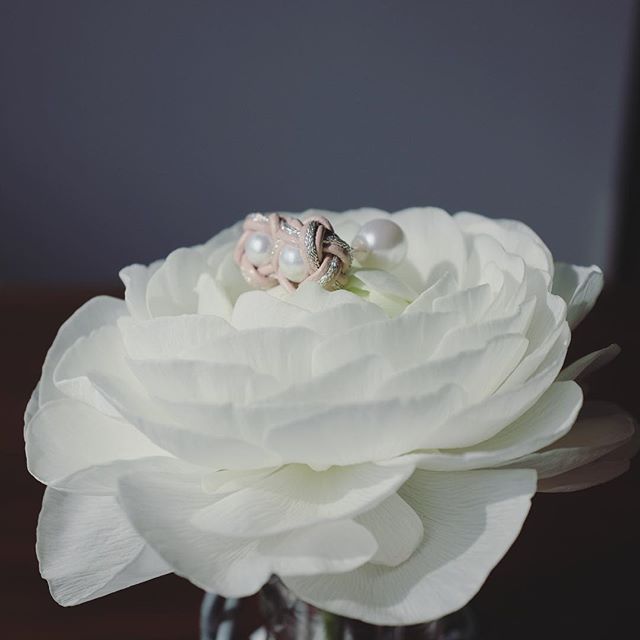 Product Details
Size: Length about 520 mm
Material: Polyester satin cord, Gold thread cord, 14 KGF (chain)
Notes
・ Because it is handmade, there are some individual differences in the sizes.
NIJI SONG
Necklace - Metallic Awaji"WISH"
壱ポイントをご利用頂いているお客様にレビューを頂きました。